CD Jávea seeks first victory of the year against Muro CF
Cristian is the only loss that Lauro will have in the second game in charge of CD Jávea.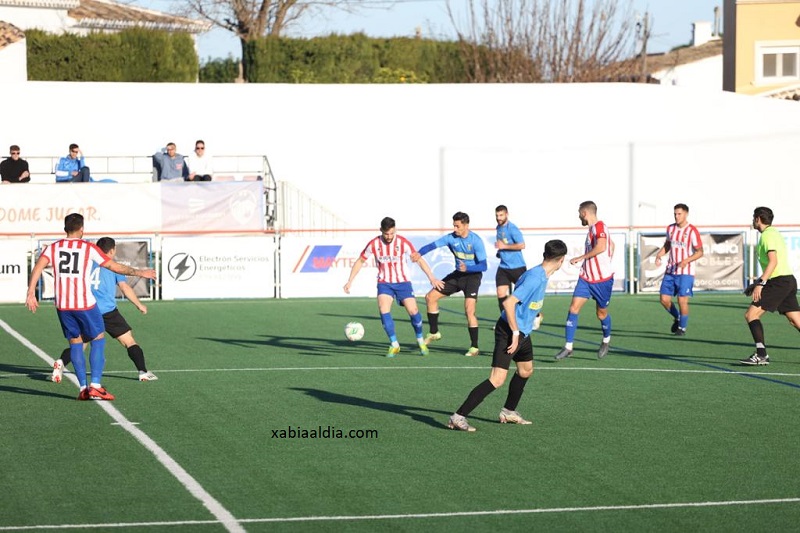 ---
Friday 21st January 2022 – XÀBIA AL DÍA with Mike Smith
---
CD Jávea travels to Muro de Alcoy this Sunday and they will be looking for their first victory since last November after the bruising 0-0 local derby match against CE Pedreguer last weekend. But it will be another difficult encounter after Muro CF recorded the surprise result of the weekend by winning away 0-3 to the powerful CF Ontinyent and, although the whole first team has been able to train together for the first time for a while, new head coach Lauro will be without Cristian Castells after the influential and vastly experienced central defender picked up his fifth yellow card of the season last weekend and will be forced to sit out the game due to a mandatory one-match suspension.
Lauro Techeira spoke with XAD and gavehis impressions ahead of Sunday's game.
After watching your first official match as head coach of CD Jávea, what sensations did the team give you?
I commented on my sensations to the players. We still need to adjust tactical issues since I have some football ideas and I saw that the team has the predisposition to get out of this negative dynamic and I liked the attitude of the players. There is simply a lack of work, they can win the matches with the training sessions during the week so that the players are clear about what we play.
How are the players who were out due to Covid?
The squad is complete and we only have Cristian Castells out. We recovered Paco who was suspended as well as those who were with Covid. Fortunately we have all the players available.
What about Sunday's opponent, Muro, who this year have not been playing well but who were able to win in Ontinyent last weekend?
There is a lot of rivalry between Muro and Ontinyent. During the week they already played the Nostra Copa with a clear victory for Ontinyent. We are going to face a young team that is very difficult to beat on their own pitch. They need to add and we go with our ideas, with our football to try to win. They no longer has players like the Torrella brothers, it is a young team and difficult to beat on their field.
Do you think Jávea is already capable of winning at Muro?
We work during the week to compete and then to win. In a game there are many things that influence a result, we want the team to be coordinated, with a defensive block and that we have clear ideas in attack.
On Sunday a point was already achieved against Pedreguer after six consecutive defeats, this point can give morale to the team
Finishing with a clean sheet is important and the end of the game with the team focused on Pedreguer's goal, trying to win the game, that means a lot, that the team wants to change the dynamics, it wants to get out of where it is and this is what I'm left with.
---
Related Link
---
---
For many years, you've told us how much you love what we're doing and some of you have even asked for ways to say thanks. For us, there really is nothing easier to show someone how much you appreciate their efforts than buying them a beer (or a wine; or even a coffee) – it's so simple. Click on the link below to find out more.

---