CD Jávea remain two points clear despite home draw
In time added on, Fran might have given the victory to CD Jávea, but the game was tied 1-1 at final whistle.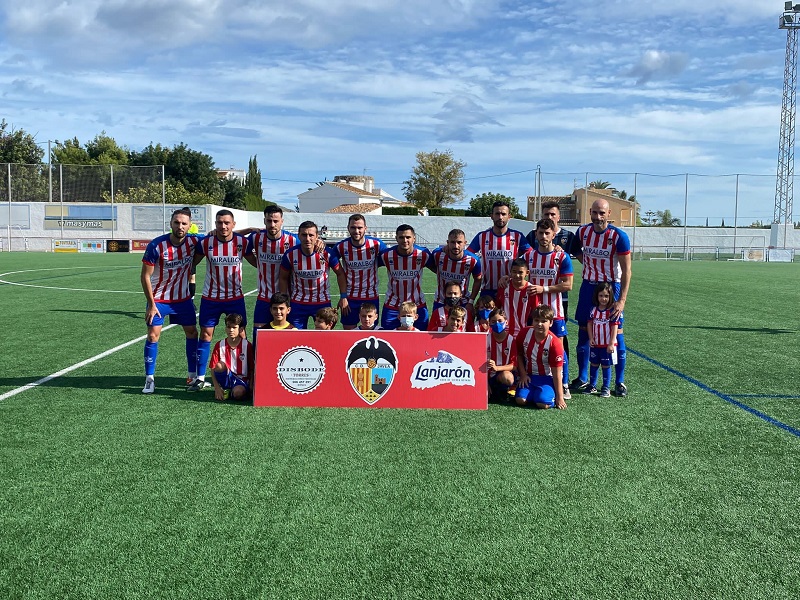 Monday 1st November 2021 – XÀBIA AL DÍA with Mike Smith
---
CD Javea and SD Sueca played out a hectic match which, during the second half, provided an entertaining end-to-end match, to the neutral fan at least, and finished in a one-goal draw.
The two teams respected each other too much in the first half, the suffocating pressure of Sueca in midfield gave too many problems to players like Javi and Fran, the home side having a hard time reaching the opponent's goal. However, the first real attempt provided the first goal after great play down the right wing which ended up with Héctor scoring with a low shot into the bottom left corner. The only other chance of the first half was a deflected header from Álvaro that went wide.
The second half began with a golden opportunity for Jávea to double their advantage but Quintana was unable to convert a great low cross from Héctor before Sueca began to apply pressure, forcing several corner kicks in succession, and it seemed inevitable that an equaliser would arrive. And on 61 minutes it did arrive when former Jávea player Álvaro finally beat home keeper Josep and, although there were some modest protests from the home side who considered the player to have been offside, the goal stood.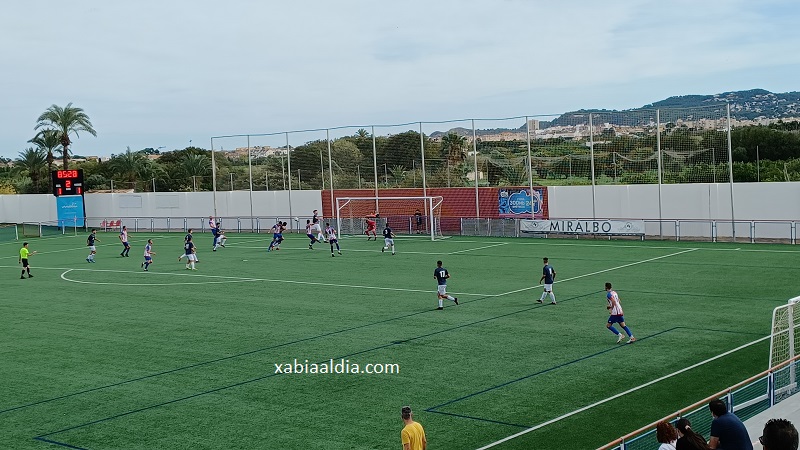 Immediately Jávea fought back to find the winning goal with the clearest chance coming after an excellent pass from Fran to Héctor who, will only the keeper to beat, scuffed the chance. That chance was followed by a close header from substitute Tali, another opportunity from Héctor who met a great cross from Quintana but his effort fell into the grateful arms of the keeper. As Jávea pushed further with the clock ticking onto 90 minutes, Fran had the golden opportunity to secure all three points – and a four point lead at the top of the table – but his shot was well-blocked by the keeper when the home fans were already celebrating victory.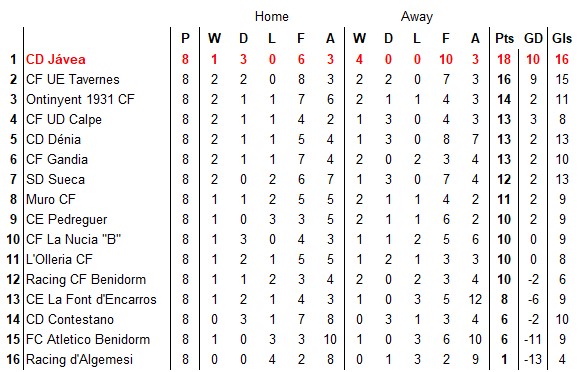 CD Jávea. Josep, Paolo, Marcos, Cristian, Llamas (Tali, 52´), Elián, Fran, Corbalán, Javi (Tomás, 76´), Héctor, Quintana (Cabo, 76´).
SD Sueca. Víctor, Gayón, Hugo, Calzado, Bernat (Carrasco, 75´) Ayoub, Toni, Adnan (Jesús, 52´), Migue, Álvaro (Salom, 81´), Juanvi.
Referee: Alejandro Sanz.
Assistant Referees: Adrián Arcas and Enrique López.
Yellow Cards:
38′ – Miguel Angel Salvador (SD Sueca)
44′ – Adnan Tribak (SD Sueca)
76′ – Angel Calzado (SD Sueca)
76′ – Cristian (CD Jávea)
89′ – Ayoub Chahboune (SD Sueca)
---
Related Link
---

---