CD Jávea receives Atletico Benidorm looking for the three points
Head coach Lauro's selection headache continues with just 16 first-team players available for this important game.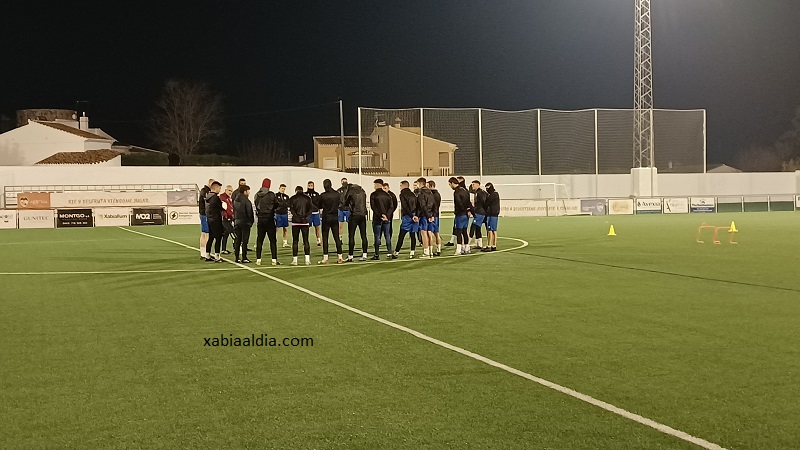 ---
Saturday 29th January 2022 – XÀBIA AL DÍA with Mike Smith
---
Despite the defeat in the last game against Muro CF, the faces of the players and coaches are different from that of the previous days. In Muro de Alcoy, a different Jávea was seen that deserved the three points but specific and individual failures led to defeat.
That is the summary of the head coach who has been preparing for the match against Atlético Benidorm who played their re-arranged game against CF La Nucía B which finished as a 1-1 draw. For this match the coach will no longer count on Tali, Llamas who is injured and Paco who was sent off last Sunday in Muro.
Head coach, Lauro Techeira, only has 16 senior players available – Tali has departed the club for personal reasons, Llamas is injured and Paco is once again suspended – and with both reserve goalkeepers, Josep and Pedro, out due to injuries, he will once again have to call on the youth team to complete the list.
New signing Roberto Fernández will be in the squad along with Edu, Corbalán, Cristian, Caturla, Paolo, Marcos, Juli, David, Molina, Fran, Elián, Javi, Héctor, Rubén, Cabo and Quintana .
Earlier in the season, CD Jávea decisively beat Atlético Benidorm 4-0 at the Estadio Guillermo Amor with two goals from Quintana and one each from Molina and Héctor.
Related Link
---
---

---