CD JÁVEA MEETS WITH COUNCIL TO AGREE NEW PROTOCOLS
CD Jávea and other clubs in the town have met with the Council to agree on the attendance of the public in the sports facilities.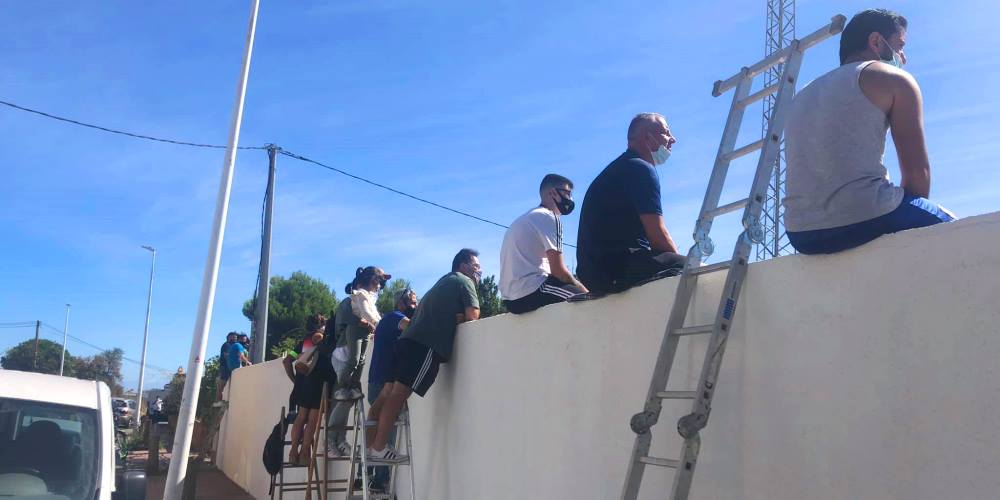 After an exchange of differences over attendance at matches and other issues surrounding the Council's imposed protocols to halt the spread of the COVID-19 infection, CD Jávea sat down this week with the Department of Sports, headed by councillor Alberto Tur, to draft modified protocols for attendance at both training sessions and Academy matches.
Last week a war of words had developed between the club and the council, particularly over the attendance of parents to watch their children in action in the club's Academy games, a restriction that led to the surreal scene of parents reduced to climbing onto the perimeter walls of the football ground to see the games. The club claimed that the council's draconian rules meant that parents could watch their children at away games in other municipalities but not in Jávea.
In response to the latest meeting, the club said that there had been positive advances with a provisional agreement made which would allow one parent or companion per player to attend matches. The club bar would also be allowed to open on matchday. However, training sessions would remain behind closed doors.
In addition, the Department of Sports agreed that capacities could be gradually increased depending on how the health crisis evolves over the next few months.
In response to the meeting, CD Jávea has sent a formal request to the Council to be able to set capacity levels for its Academy matches at 32 for Futbol 8 matches and 44 for Futbol 11 games.
---