CD Jávea look to consolidate top three spot against FC Atletico Benidorm
Head coach Diego Miñana has a much reduced squad to select his side for this important match.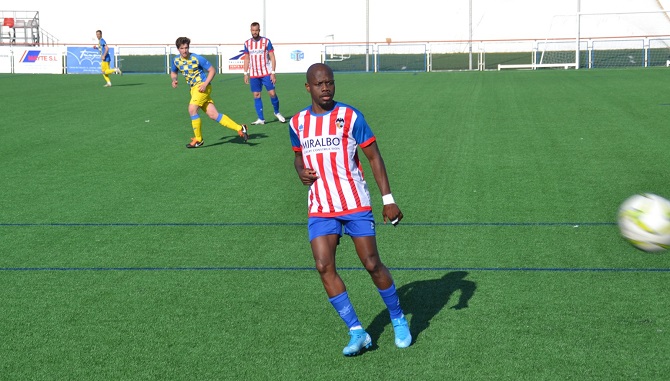 Wednesday 14th April 2021 | XÀBIA AL DÍA; translation MIKE SMITH
CD Jávea will making the short journey down the coast to Benidorm this evening Wednesday to face FC Atletico Benidorm in a Round 9 fixture that was postponed last December due to the pandemic. The rojiblancos will be looking to get back into the winning habit after the disappointing draw at Racing Rafelcofer at the weekend and consolidate their position in the top three.
Head coach Diego Miñana told XAD that one can always imagine that when you play the bottom side, you think about winning, but "we already knew it was doing to be a difficult game and we had the example of the first round match in Xàbia (which Racing won 2-0). We caught it in the first half of their game and in the second half, we were better after they scored but we lacked time and freshness since we are playing so many games with a very small squad which is taking its toll".
Looking ahead to tonight's game, Miñana observed that FC Atletico Benidorm had a hard time getting used to the new category but have now gone five games unbeaten to lift themselves off the bottom of the table and currently sit 10th with 18 points.
It will be a difficult game for CD Jávea who will be without several key players such as Sanchez, Javi Hernández, Javi Bas and Ayoze and can only call on 14 senior players, forcing the coach to call up several players from the reserve team such as Campayo, Josep, and Pinero, who made his senior debut against Racing Rafelcofer at the weekend.
But Miñana promises that whatever side he puts out will face the game with enthusiasm and improve on the disappointing display of last weekend, hopefully reducing the gap on the top of the table with this game in hand.
Available Players: Goalkeepers Edu and Josep. Juan Soler, Paolo, Paco, Aldo, Fran, Campayo, Marcos, Ferrán Molina, Luis Carlos, Álvaro López, Guerrero, Jorrín, Obele, Piñero.
---
FC Atletico Benidorm v CD Jávea
Wednesday 14th April, 8.00pm
Referee: Christian Selva Vicente
---
---

---