CD JAVEA LAUNCHES MEMBERSHIP CAMPAIGN
Football club announces details of membership for 2020/2021 season with a new option for young adult supporters.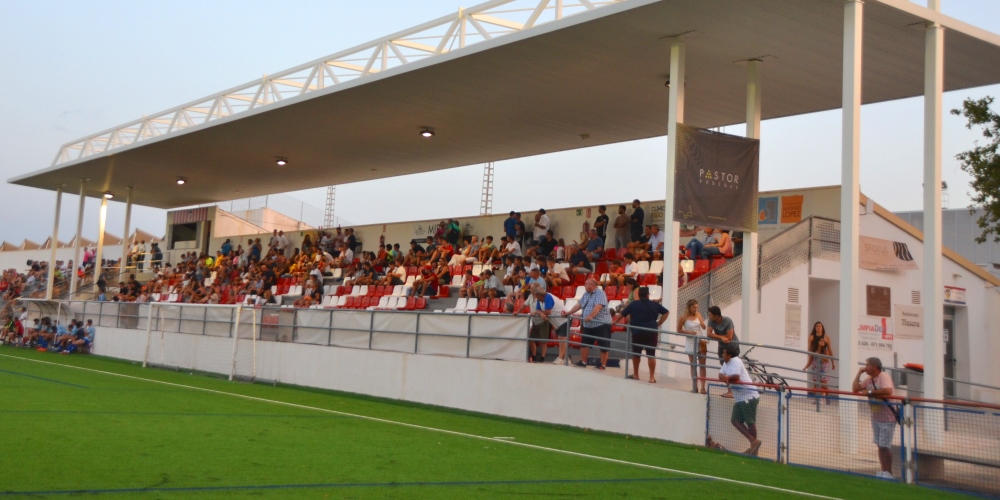 With the kick-off of the new season just a few days away, CD Jávea has launched a new membership drive and have revealed a new card for young adult supporters in a bid to attract more fans to support the local football club.
More than ever, CD Jávea needs the town to get behind it. The continuing health crisis due to the COVID-19 pandemic has made life difficult for everyone, including the football club where severe social restrictions imposed by the local authorities resulted in a so-called 'war of words' between the club and the council, a conflict that has now been largely resolved. So now, with the new campaign kicking off this weekend, the club is looking for the people of Jávea for their support.
Full membership effectively acts as a season ticket with access all home games but it also means that the card holder has a say in the running of the club at the AGM and any EGM that it might hold. The club is also funded appropriately by the municipality according to the number of its members.
The prices for the 2020/2021 season are:
Full Price: 70 euros
Senior Citizens: 30 euros
Young People (18-25): 30 euros
Under 18s: Free
Applications for membership can be made by several methods:
On Sunday CD Jávea travel over the bump to the dark side to take on fierce local rivals CD Dénia in the opening match of the new campaign, boasting a strong squad that, on paper at least, has a very real claim for a top three position and a promotion play-off spot last reached in 2003.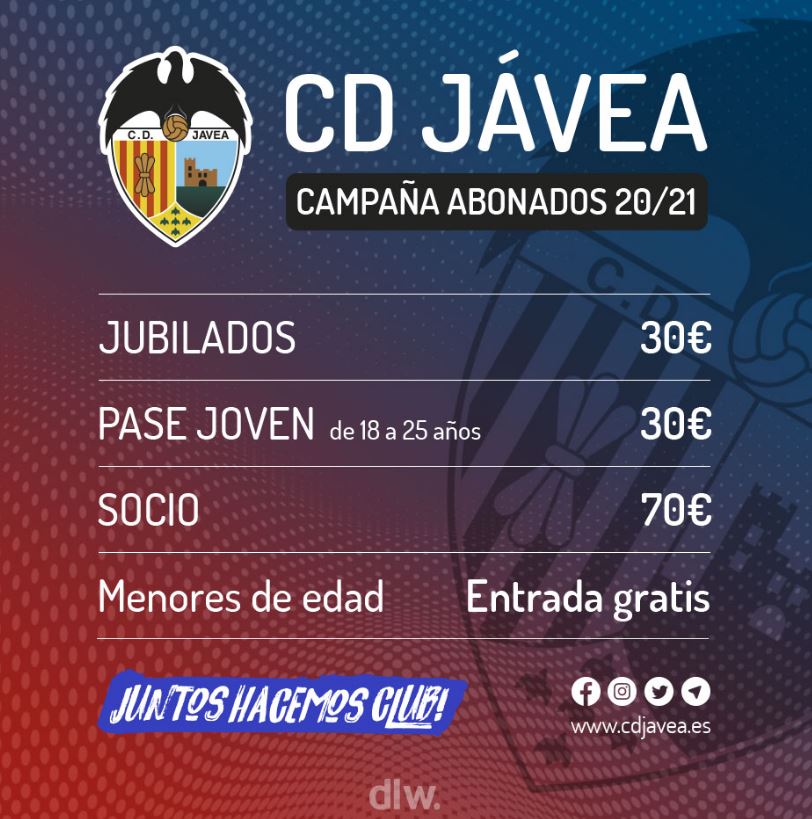 ---