CD Jávea claims opening day victory in first regional derby of the season
An own goal and a penalty from Paco secured all three points to give Jávea a winning start to the 2021-2022 campaign.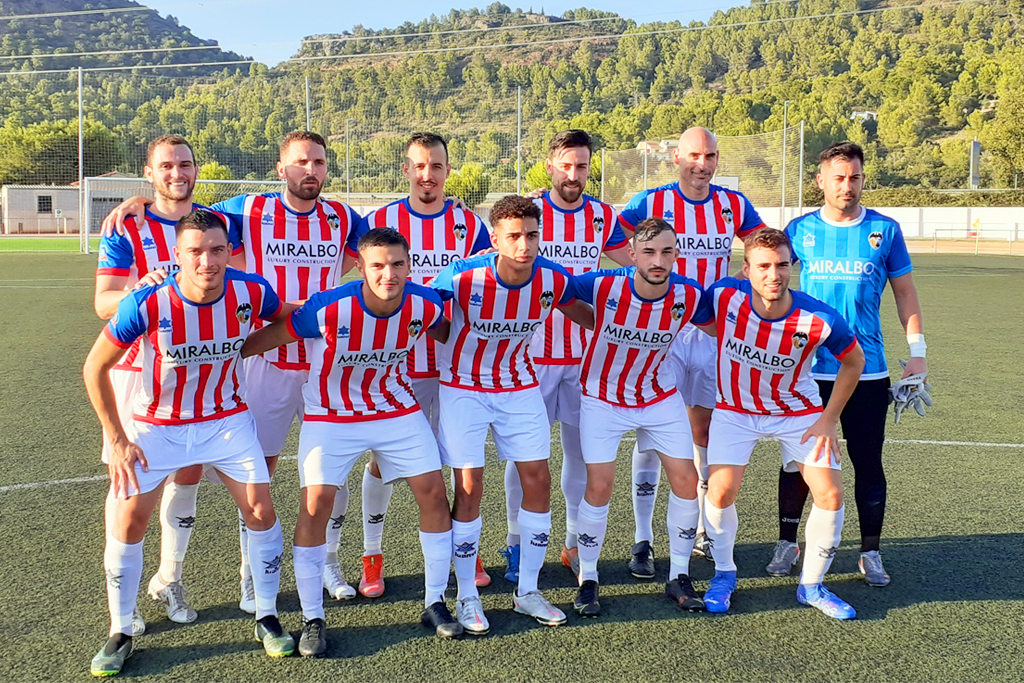 Monday 6th September 2021 – XÀBIA AL DÍA with Mike Smith
---
CE PEDREGUER 1-2 CD JÁVEA
CD Jávea secured victory on the opening day of the season in a hard-fought game against local rivals CE Pedreguer, a tough away game in which the rojiblancos were missing several key players due to injury. An own goal after just six minutes put Jávea in the lead before the home side equalised midway through the second half before Paco smashed home a penalty nine minutes from time to claim all three points.
Head coach Manuel Esteban faced the opening fixture without several key players, including Javi, Ferrán, Fran, Rubén and Tomás, all unavailable through injury. But his first competitive selection for the club approached the game with confidence and controlled it from the opening minute, carving out four clear chances to open the scoring early, one of which did so.
First, a header from debutant defender Cristian went over the bar before Carlos Quintana, also making his debut, couldn't quite get the right balance to get off a powerful shot. And then, on just five minutes, pressure from another Jávea debutant Hector Granados saw Pedreguer defender Josep Garcia slice the ball into his own net to open the scoring for the rojiblancos.
And it could have been even worse for the home side when Julian Pareja thought he had doubled the advantage, but his effort was ruled offside. The home side rallied and set about trying to find a way back into the game but was restricted by the dominance of Jávea, although Carles Cambronero went close but fired his effort high over the crossbar. The first half finished 1-0 in favour of CD Jávea.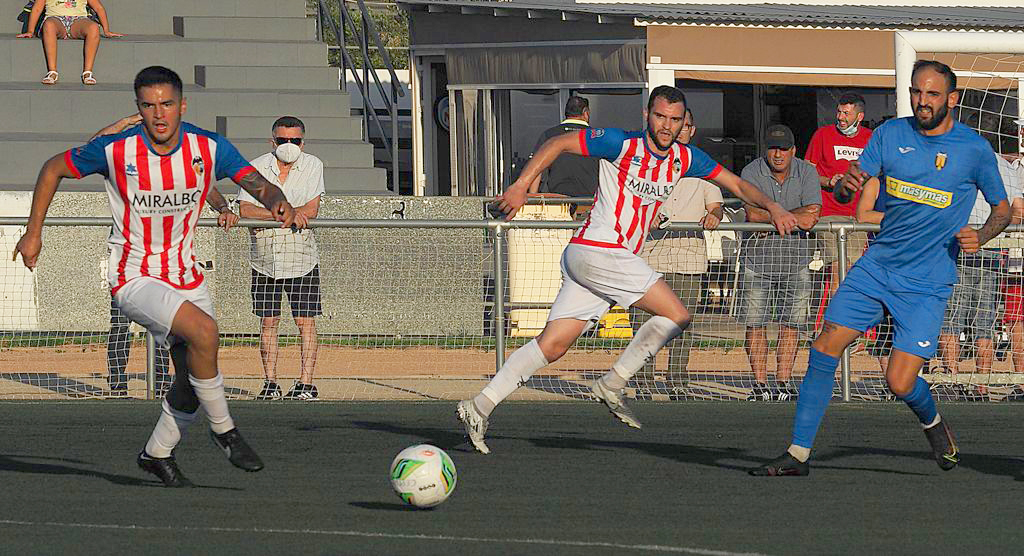 After the break, Pedreguer looked a more confident team after head coach Joaquin Mas Davo made a couple of changes to give his side a little more depth and Jaime Vicedo "Hucha" went close to equalising, but his header fell into the hands of Jávea goalkeeper Edu. The visitors fought back and both Julian Pareja and debutant Francisco Javier Corbolán went close to putting Jávea into a more commanding lead. They would rue those chances when, on 66 minutes, Hucha equalised with a header after meeting a great cross from a free-kick from Alex Gayá.
CD Jávea lifted their game in response and, with nine minutes left on the clock, some good play between substitute Javi Bas and Elian Espinoza saw Pedreguer keeper Samuel Piña bring down the latter inside the area and the referee awarded a penalty, comfortably scored by Paco Gazquez. Although they had to absorb some last-minute pressure from the home side, the patched-up side from Jávea was able to stand firm and claim all three points for a winning start to the new season.
C.E. PEDREGUER: Samu, Alex Gayá, Toni Cabanilles (Miralles, 77), Montaner, Miquel, Kevin (Borja, 61), Cambronero, Jaume (Mondéjar, 46), Pepe (Iván, 61), Cristian Rico (Axel, 46), Vicedo.
C.D. JAVEA: Edu, Corbalán (David Buigues, 76), Cristian, Marcos, Paco, Elian, Paolo, Héctor (Fran, 90), Juli (Javi Bas, 67), Tali (Cabo, 46), Quintana.
GOALS: 0-1 Pepe (OG) 6m; 1-1 Vicedo 66m; Paco (pen) 81m.
REFEREE: Alejandro Chaves Gallego.
Bookings for Vicedo and Samu (CE Pedreguer) and Paco (CD Jávea).
---
Related Link
---

---