CD Jávea and CD Dénia star in the Montgó derby on Easter Monday
Diego Miñana knows that his side will have to play well to claim all three points. "It is a very attractive derby."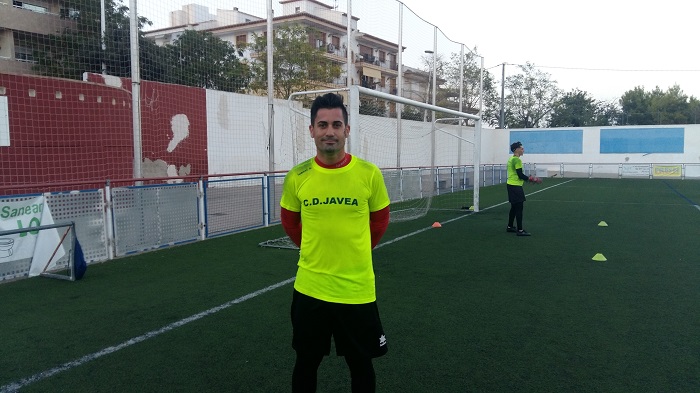 Sunday 4th April 2021 | XÀBIA AL DIA & MIKE SMITH
CD Jávea vs CD Dénia
Monday 5th April 2021, 6.00pm
The second half of the 2020/2021 Regional Preferente season begins on Easter Monday with the pick of the Group V games being the much-anticipated Montgó derby between CD Jávea and CD Dénia, a match that in normal circumstances would normally fill the municipal stadium in Xàbia, such is the rivalry that exists between the two towns that stretches back into history. However, the ongoing pandemic means that the match will have to be played behind closed doors and only a privileged few will be able to watch the game in person.
XAD spoke with head coach Diego Miñana after the victory against UD Calpe on Thursday night, a win that lifted his side into the top three. The rojiblancos dominated the first half, running into a three-goal lead, before the visitors equalised just before the break, and then scored again in the second-half to produce a nervy final few minutes for the home side. Miñana identified that his side "lacked a bit of work closing down the games better, trying not to let anything happen when the result is advantageous".
And speaking of Monday's game, the head coach admitted that it is a special match, that CD Dénia has always been a side that makes a valid claim for the top positions, and that the clash between the two is always "a very attractive derby". CD Jávea claimed first blood of the season with a tough 3-2 win in Dénia on the opening day of the campaign and Miñana knows that tomorrow will be very demanding and that his side will have to "play well to get three three points".
CD Jávea trained on Saturday and the head coach has asked to sign a second goalkeeper, since Fede is no longer in the team, and at the moment there is only Edu and the two reserve keepers, Josep and Baidal. "It would be better to sign another goalkeeper for our stability and not to destablise the reserve side. We are a small squad, even more so now that we are playing two mid-week games".
---
Click below to read an original article in Spanish on Xàbia AL DÍA

---