CD Jávea absolutely crushed by champions CF Gandía
It was the heaviest competitive defeat for the senior side since January 2015.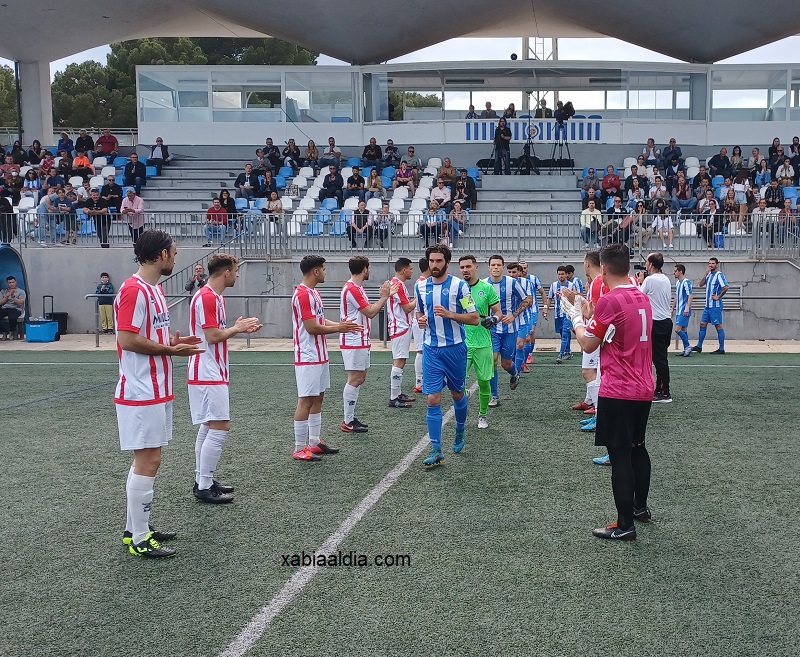 ---
Monday 2nd May 2022 – Mike Smith
Source: original article – Xàbia AL DÍA
---
CF Gandía 6-0 CD Jávea
CD Jávea suffered a bruising defeat at CF Gandía on Sunday evening, conceding six goals to the champions. The last time the rojiblancos had endured such a crushing loss was back in late January 2015 when Recambios Colon CF arrived in Jávea and scored six times in a topsy-turvy season that saw Jávea put eight past CD Chella just a few weeks later.
The champions didn't take long to open the scoring when Joaquin Martínez pushed aside Jávea's Paolo to unleash a powerful long shot from outside the area that beat goalkeeper Edu. However, Jávea confidentially responded and almost equalised within minutes when Cabo met a great cross by Corbalán but his effort was blocked by a defender. And then Paolo might have brought the scores level after a great cross into the box by Javi but his effort was ruled out for offside. The first half ended 1-0 to the hosts with very little to suggest the rout that was to follow.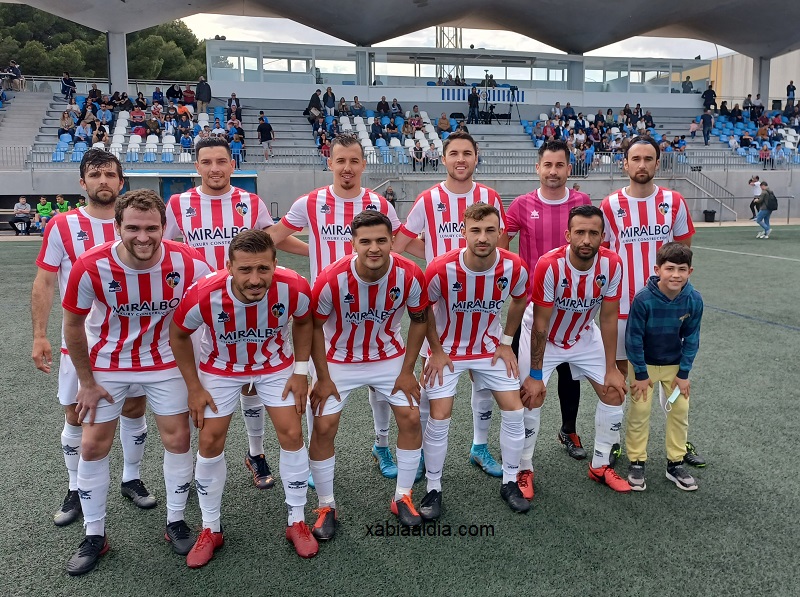 The second half saw Gandía score almost every time they approached the Jávea goal, doubling their advantage after just three minutes through Francesc and then scoring a third on 52 minutes through Carles Siscar. The apparent collapse got the better of Jávea's Paco who saw his fifth red card of the season after receiving two yellow in less than ten minutes. Yet, initially Gandía didn't work with the numerical advantage and allowed Jávea a few minutes of dominance in the centre of the field but the visitors failed to put together anything to endanger the home goal.
The final 15 minutes crushed 10-man Jávea. On 77 minutes Carlos Siscar scored a fourth and his second of the day before former Jávea player Alvarito smashed home the fifth on 81 minutes, a fine overhead kick. Gandía susbstitute Guerrero, another former rojiblanco might have scored the sixth but his effort was well-saved by Edu, but that six goal was sadly inevitable and Martínez scored his second of the day on 85 minutes to take it 6-0.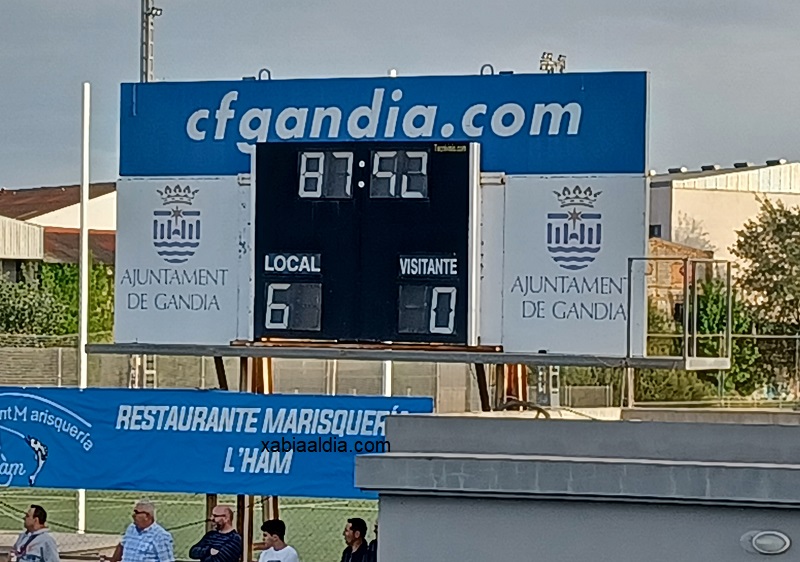 CF Gandía. Martínez, Catalan, Espinar (Malon, 69m), Brines, Bertó (Seguo, 60m), Chafer (Moral, 60m), López, Martí (Siscar, 46m), Vidal (Guerrero, 69m), Tomas, Sánchez. Subs not used: Puig (GK), Melo.
CD Jávea. Edu, Corbalaón, Aldo, Paolo (Buigues, 78m), Elian (Juli, 84m), Javi, Héctor (Álvaro, 75m), Paco, Cabo (Roberto, 75m), Caturla, Fran. Subs not used: Ivars (GK), Ortolá.
Referee: Carlos Ripoll Berenguer.
Assistant Referees: Victor Ripoll Berenguer & Hugo Fuertes Palomares.
Yellow Cards:
37m – Chafer (CF Gandia)
41m – Martí (CF Gandia)
51m – Paco (CD Jávea)
53m – Cabo (CD Jávea)
54m – Berto (CF Gandia)
89m – Malon (CF Gandia)
Red Card:
60m – Paco (CD Jávea) second yellow
Results – Jornada 28
Friday 29th April 2022
CE Pedreguer 0-2 CF La Nucia "B"
Saturday 30th April 2022
Racing d'Algemesi 4-1 CD Dénia
CE La Font d'En Carròs 1-1 L'Olleria CF
CF UD Calpe 0-2 CF UE Tavernes
Sunday 1st May 2022
Racing CF Benidorm 1-1 Ontinyent 1931 CF
Muro CF 0-1 SD Sueca
FC Atlético Benidorm 3-1 CD Contestano
CF Gandía 6-0 CD Jávea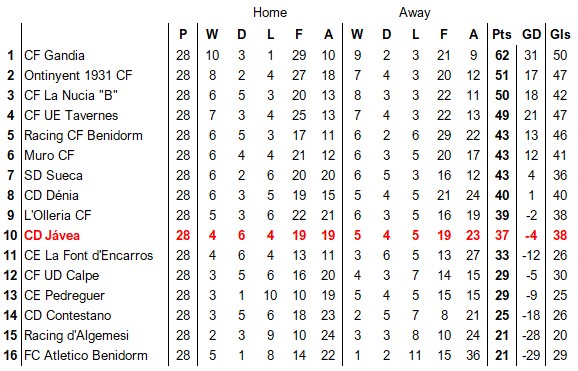 ---
Fixtures, Results and Statistics
---
---

---