CB Joventut Xàbia senior men continue to top the table
The Xàbia team are three points ahead of CB Sueca, CB Algemesi and CB Alginet.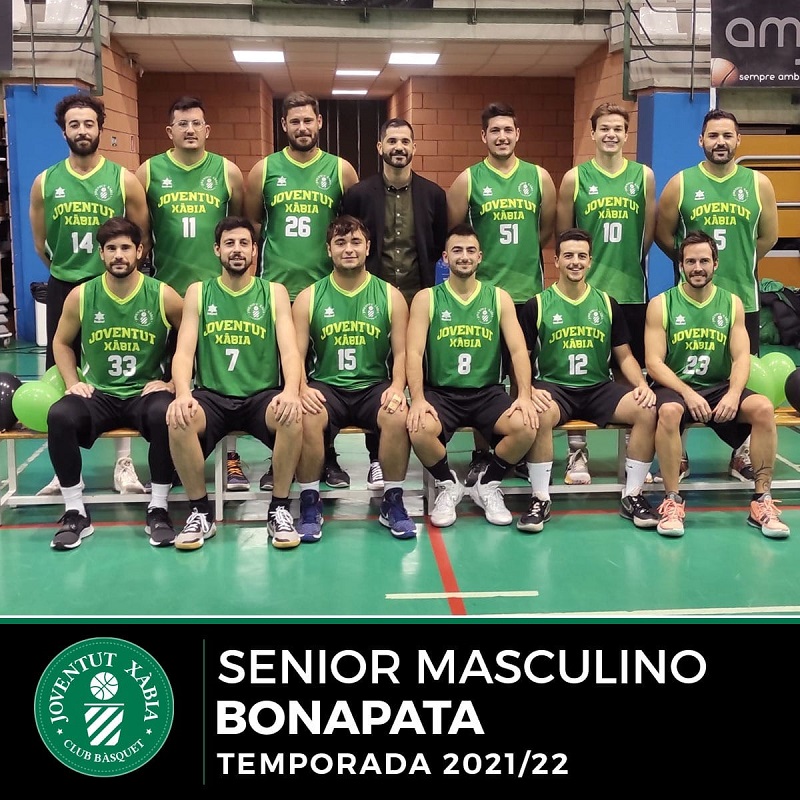 ---
Friday 4th February 2022 – CARLOS LÓPEZ with Mike Smith
---
The senior men's team of CB Joventut Xàbia, which is sponsored by Restaurante Bonapata, has risen to the top of the FBCV Senior Masculino Preferente C on the return to league competition after the festive break.
The team coached by Óscar Mayordomo has put together four consecutive victories and suffered only two defeats in 14 games, topping the table a total of 26 points, three head of second-placed CB Sueca Pintulac.
Last weekend, they beat Picanya Picanya Bàsquet Futurpiso 59-45 whilst the Senior Women's team suffered a defeat in Dénia (64-45) and the Nottingham Pressa Men's Cadet also lost to CD Paidos, in Dénia.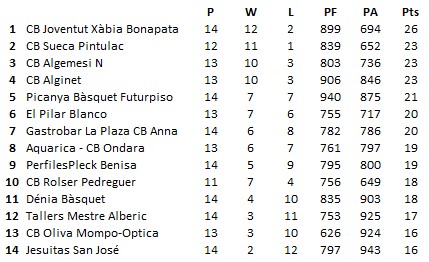 ---
---

---