Carrer Pic Tort in Xàbia is most expensive street in Comunidad Valenciana
Property values exceed 3 million euros in this exclusive area which has views of the cove of Granadella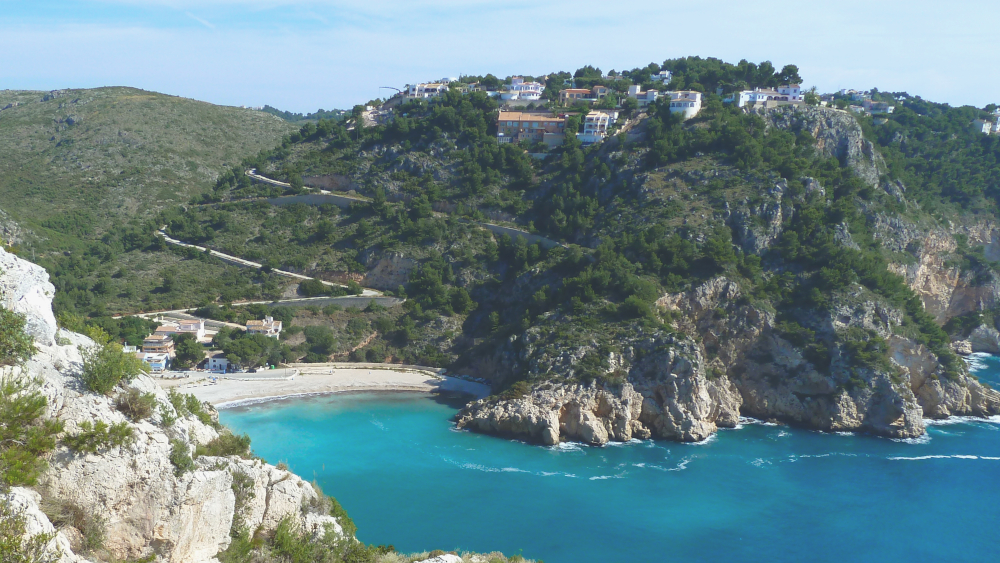 Wednesday 25th August 2021 – MIKE SMITH
---
Carrer del Pic Tort in the Granadella zone of Xàbia is the most expensive street in the Comunidad Valenciana, according to the real estate website Idealista.com. The average price of a property on this street has been calculated to be 3,080,409 euros and with its privileged position overlooking the beautiful bay of Granadella, it's no wonder.
The road winds up from Granadella cove and the bottom steeper half, which doesn't have any housing, has recently been re-surfaced by the local council since it often forms part of the exit route from the popular beach area during the busier summer months.
The Xàbia street is beaten by only four other most expensive streets in the country's autonomous communities: Carrer Sant Carles in the municipal of Calvía in Mallorca is Spain's most expensive with property values averaging 7,043,750 euros whilst, at the other end of the scale, properties on Avinguda de España in Albacete, the most expensive street in Castilla-La Mancha, have an average price of 318,527 euros.
According to the information provided by Idealista.com, half of the top ten most expensive streets in Spain are located in the province of Málaga in Andalusia, three of them are in the Comunidad de Madrid, and two on the island of Mallorca.
The Most Expensive Street in each Autonomous Communities
Baleares: 7,043,750€ – Carrer Sant Carles, Calcià (Mallorca )
Andalusia: 7,042,462€ – Urb. Coto Zagaleta, Benahavís
Com. de Madrid: 5,248,039€ – Paseo de los Lagos, Pozuelo
Catalunya: 4,194,666€ – Av. Rocaferrera, Sant Andreu de Llavaneres

Com. Valenciana: 3,080,409€ – Carrer Pic Tort, Xàbia

Canarias: 2,810,230€ – Carrer Alcojora, Adeje (Tenerife)
País Vasco: 1,474,200€ – Paseo Miraconcha, San Sebastian
Cantàbria: 1,321,333€ – Carrer Catelar, Santander
Galicía: 797,500€ – Plaza de Lugo, A Coruña
Aragón: 565,406€ – Paseo de la Constitución, Zaragoza
Region de Múrcia: 556,400€ – Gran Vía Alfonso X el Sabio, Múrcia
Castilla y León: 504,416€ – Paseo Isabel la Catòlica, Valladolid
La Rioja: 500,733€ – Avenida de Madrid, Logroño
Asturias: 495,936€ – Carrer Cervantes, Oviedo
Navarra: 467,812€ – Avenida de Sancho El Fuerte, Pamplona
Extremadura: 353,186€ – Urb. Golf Guadiana, Badajoz
Castilla-La Mancha: 318,537€ – Avenida de España, Albacete
---