Carol singing returns to the historic centre, courtesy of Todos Juntos Jávea
This special event will take place on Friday 16th December from 6.30pm.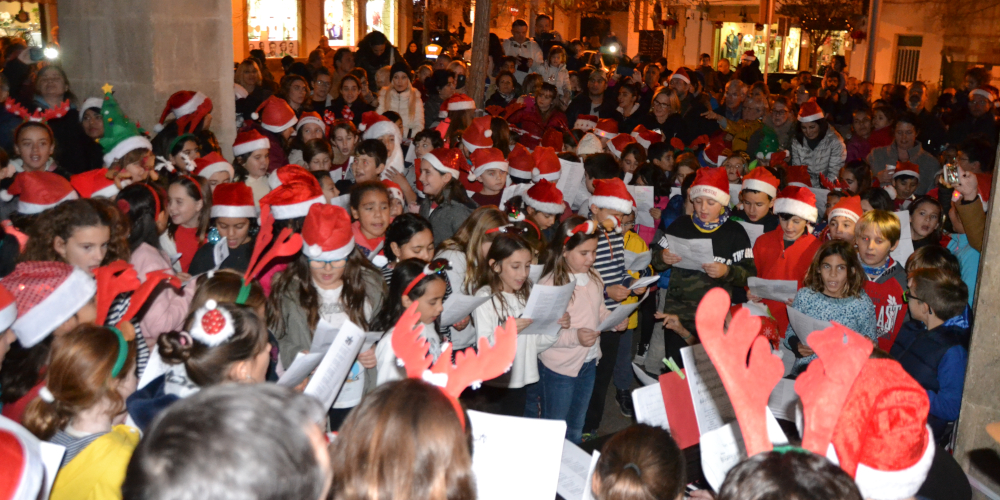 Monday 5th December 2022 · Mike Smith
Source: Todos Juntos Jávea
After the enforced break due to the pandemic, the traditional carol singing VEN A CANTAR returns to the historic centre on Friday 16th December, courtesy of the charity organisation Todos Juntos Jávea (TJJ).
It has been three years since Xàbia has been able to enjoy the spirit of Christmas and the lovely singing by the schoolchildren of the town, who will have been practicing for their special moment, as well as a special visit from Papa Noel.
The singing will take place in Plaça del Marina Alta, outside the post office, between 6.30pm and 8.30pm and the members of TJJ call on everyone to come along and sing with them and get into the festive spirit of Christmas.
There will be hot chocolate and festive wine for sale as well as some fantastic cakes and TJJ are calling on their wonderful supporters to make some for them, either individual or on trays. The cakes would need to be delivered to the post office square between 5.30pm and 6.00pm on the day of the event.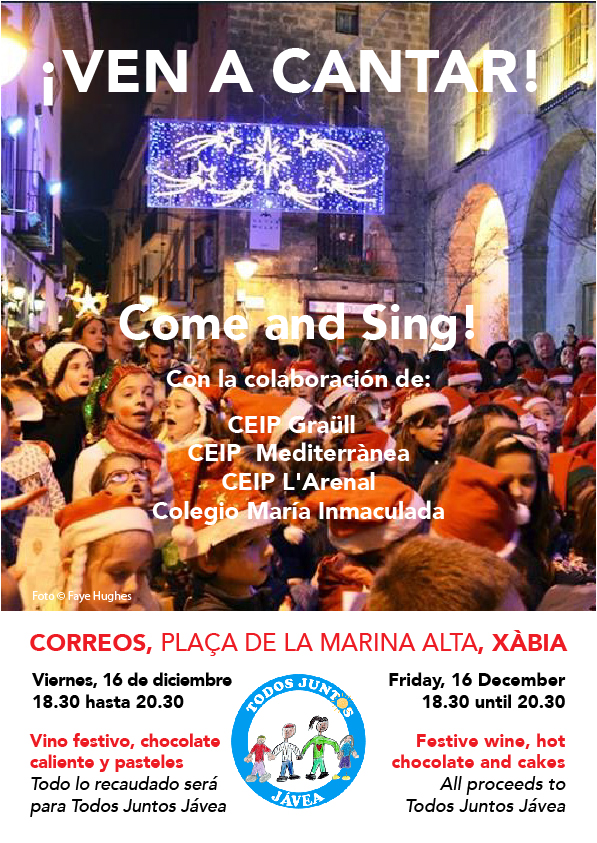 ---

---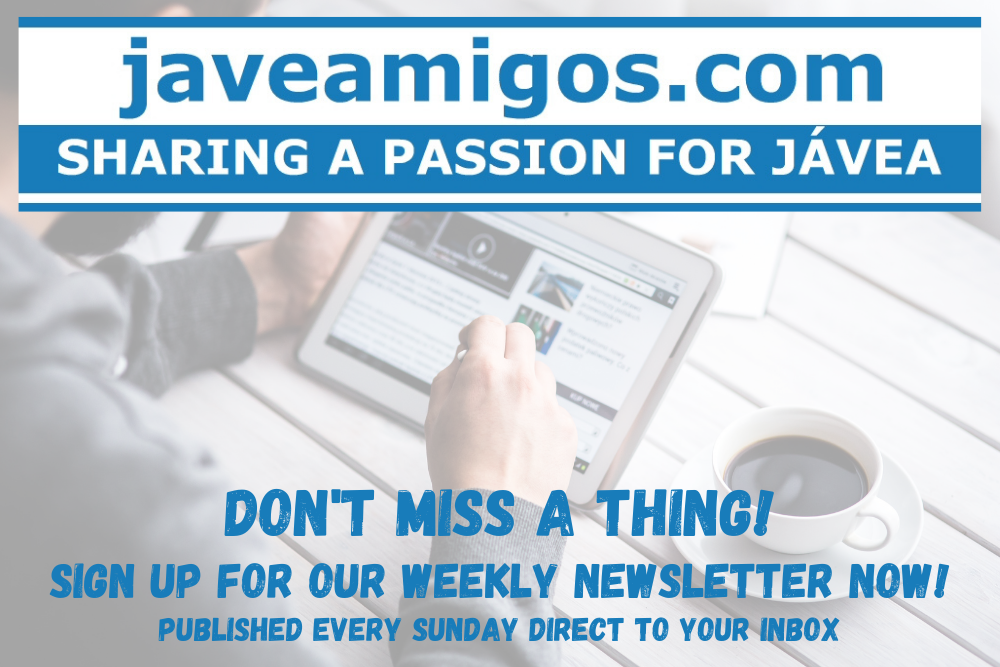 ---