Carme Catalá unveiled as mayoral candidate for Compromís
The Valencian formation mixes the youth of its mayor with party history such as Vicent Chorro or Paco Reus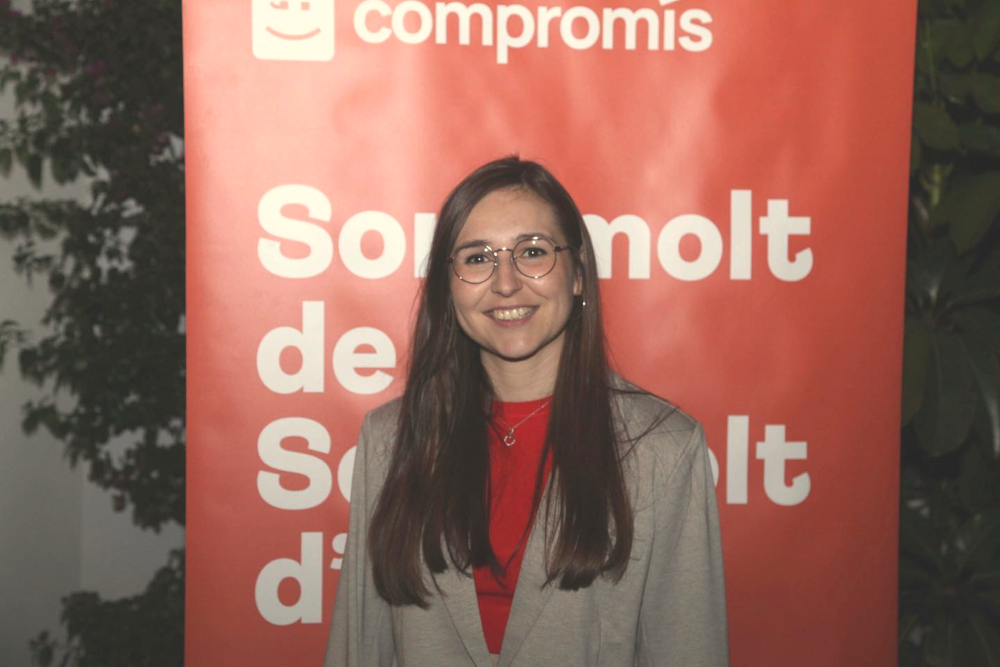 Tuesday 4th April 2023
Mike Smith
Source: La Marina Plaza
In a special evening at Malabrasa, Valencian coalition party Compromís have unveiled 25-year-old Carme Caturlà as their mayoral candidate for the local elections which are scheduled to take place at the end of May. The meeting was attended by Joan Baldoví, president candidate for the Generalitat Valenciana and María José Calabuig, number three in the candidacy for Alicante representative in the Corts Valencians as well as other party representatives from across the region.
In her speech to the party faithful on the announcement of the candidate list for the Valencianist electoral coalition, Català said that she was not too young to take on the challenges of local government and insisted that Xàbia didn't belong to a single party, referencing the absolute majorities of José Chulvi PSPV-PSOE and highlighted the unfinished projects during the last four years, particularly referencing those concerning three schools in the municipality.
She also claimed that the socialist party was not betting on sustainable tourism whilst also bemoaning the lack of access to suitable housing, especially for younger people in Xàbia, a topic which is already rising to the top of the pile in political debate in the municipality. She said that whilst the town has the "dubious honour" of being the most expensive town to live in, it is also a town that has "the lowest per capita income". Amongst her proposals for the future of the town are the provision of more subsidized housing and the renovation of houses in the historic centre for young people.
The young woman will be supported by the experience of Amadeu Ros, an iconic name in Xàbia fishing, now retired as number two in the candidate list, and Josep Sapena as number three, a retired teacher. Local business woman Rebeca Mahaffey is listed as number four, whilst teacher Carmen Tramoyeres takes number 5.
Former director of IES Antoni Llído Vicent Chorro is at number 6, a councillor during the party's peak in local politics, Rosa María Puig at number 7, Francesc Reus, the first councillor of the Valencian UPV in 1983 and a renowned researcher and retired teacher, is lat number 8, whilst Olimpia Bas and Javier Gregorio fill number 9 and number 10 respectively.
---
---