Carlos Marí takes U17 regional championship in Bic Techno
Jose Luis Boronat and Jacobo Ramón were runners-up in their respective categories.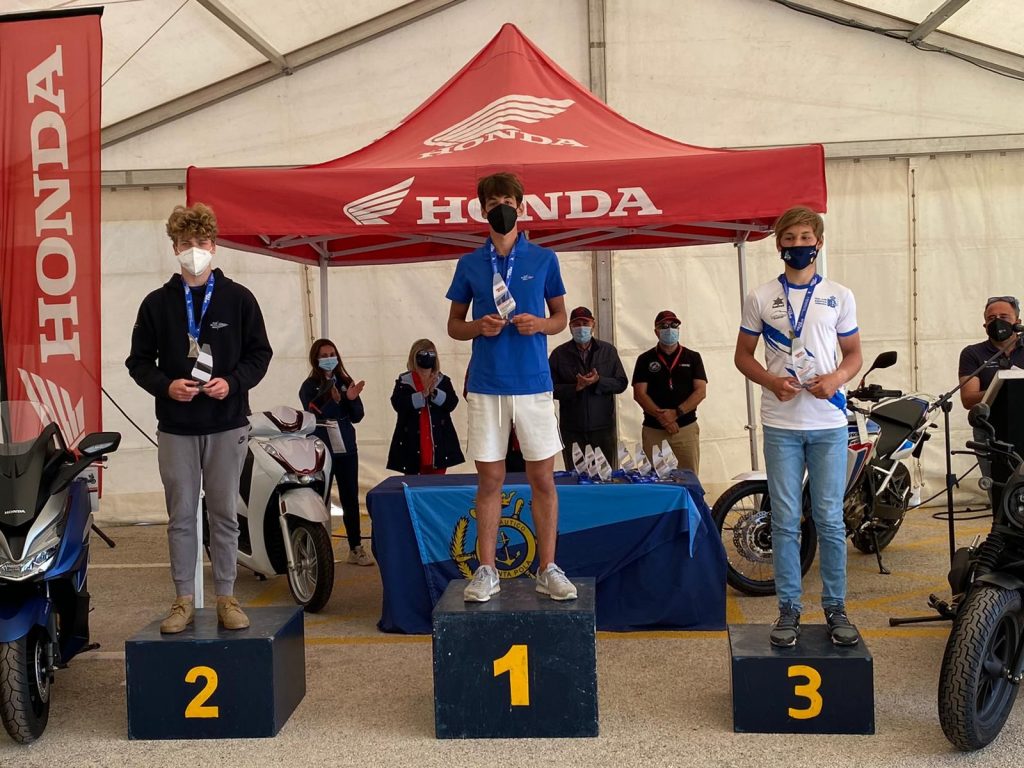 Thursday 6th May 2021 – PRESS RELEASE with Mike Smith
Carlos Marí, representing Club Náutico de Jávea, took the title in the U-17 Bic Techno regional championships in Santa Pola at the weekend. The event brought together some of the best windsurfers in the Comunidad Valenciana for the Windsurf and IQFoil Regional Championships.
Xàbia was represented by Carlos Marí, Jacobo Ramón, Julia Martínez, Pablo Momparler, Alejandro Serrat, José Luis Boronat Roda, Alex Ortega, Octavio Ramón and José Luis Boronat Suay, who were accompanied by coach Gonzalo Boronat.
The results could not be better, with Carlos Marí taking the crown in the Bic Techno U-17 category, which led to him being proclaimed regional champion. Pablo Momparler achieved the same in the U-13 category, and he was the youngest participant in the event, whilst Jacobo Ramón was runner-up in the U-17 category and José Luis Boronat Suay finished second in the Open Foil.
The other results:
Bic Techno U.17: Julia Martinez (18th)
Bic Techno U-15: Pablo Momparler (3rd)
Bic Techno Plus: Alejandro Serrat (6th)
Raceboard: Jose Luis Boronat Roda (6th)
Open Foil: Alex Ortega (4th) and Octavio Ramón (5th)
In addition, two Optimist class sailors took part in the Spanish Cup in Hondarribia in Galicia. Lucy Crosbie managed to qualify with the gold group (the best in the event) whilst Begoña Pérez, despite her youth, managed to get into the Top 20 in the silver group.
---

---