Calle Santo Domingo will be for pedestrians only from February
Residents will be able to apply for a permit to authorise access for loading and unloading as well as their garage space.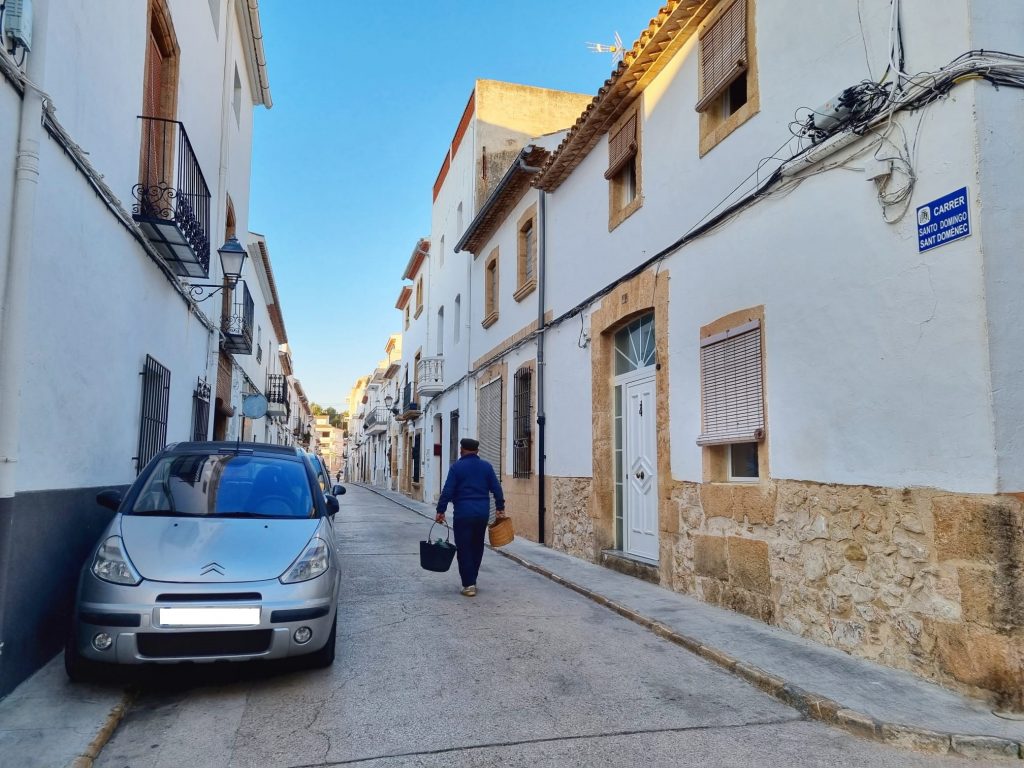 ---
Wednesday 26th January 2022 – PRESS RELEASE with Mike Smith
---
Two months after the pedestrianization of Carrer Nou, one of its neighbouring streets will be following in its footsteps from the beginning of February.
Calle Santo Domingo has characteristics very similar to Carrer Nou, a narrow 135m dead straight street on which cars have parking right up against the façades of the houses, alternating sides on a regular basis. Now, after the success of Carrer Nou, the council has decided that the time is right for the street to bid farewell to vehicles in fvaour of pedestrians.
The measure, which has been agreed by the Department of Public Roads and by the local police, will come into force on Tuesday 1st February and will give greater security to the area, guaranteeing access to emergency vehicles in case of need in addition to improving the quality of life for residents.
Although traffic and parking will be restricted, residents will be able to request a permit to continue to access their garage or carry out loading and unloading tasks. This can be requested at the local police office in Portal del Clot.
In addition, the council is very aware of the reduction in parking opportunities in the area for residents after the closure of both streets and has released part of the parking spaces in the underground car-park in Plaza de la Constitución that were reserved on a rotating basis. Councillor Kika Mata (Services) explained that of the 500 spaces that were available up to now, only half were offered for neighbourhood subscriptions, generating a waiting list. This year, 15% more spaces have been made available, reducing the waiting list and opening up the possibility of new requests. The applications can be carried out at the car park facility itself.
---

---