Buoys to be placed permanently to protect coastal zones
The Council is to prepare a plan that will see buoys placed permanently along the coast to protect zones such as La Sardinera and Cala Blanca.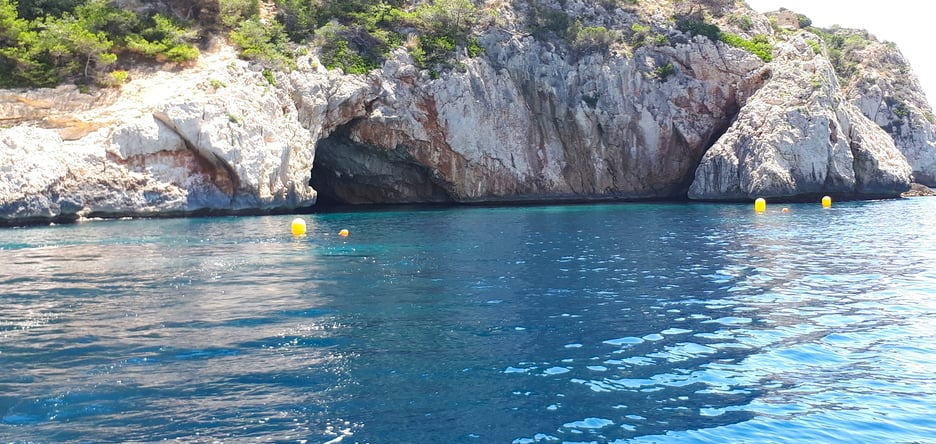 Monday 11th January 2021 | MIKE SMITH
The Council has awarded the drafting on a new coastal beaconing project to local company Císcaro, Proyectos y Construcción at a total cost of 15,600 euros.
The company will be preparing the details of the project which will define the coastal service for the next four years and with which the Council hopes to adapt the beaches to reality and extend the time in which the coast in safe for bathers as well as protect to most sensitive points and those which suffer saturation by boats and other vessels.
Councillor Antonio Miragall explained that the new contact will keep the beach of La Grava in the port as a "winter beach" which will be marked out all year round. However, it is also the intention of the Council to leave the yellow buoys in place for the whole year in key areas such as Cala Blanca and La Sardinera to prevent boats from approaching the shore after October when the buoys are normally removed.
The councillor added that keeping the buoys in place throughout the year means having to prepare on an economic basis and anticipate winter storms which may force the Council to replace lost markers.
In addition to keeping the buoys in place all year round, another new idea which the Council wants to incorporate in the new contract is for the company that is charged with installing and maintaining them takes on additional staff in the form of a security guard / information person who will provide awareness and information during the summer on where vessels can anchor and where it is prohibited.
Through these actions, the Council aims to improve the protection of its seabed to the extent of its possibility, since the sanctioning power lies in the hands of the State security forces. In addition, the Council is also waiting for any regulatory changes that the Generalitat Valenciana may carry out to protect the posidonia as well as the use of mooring buoys.
---