British residents still have a right to vote in local elections
An informative briefing will be taking place in Xàbia on Thursday 24th November to explain the requirements to vote for UK citizens and answer any queries.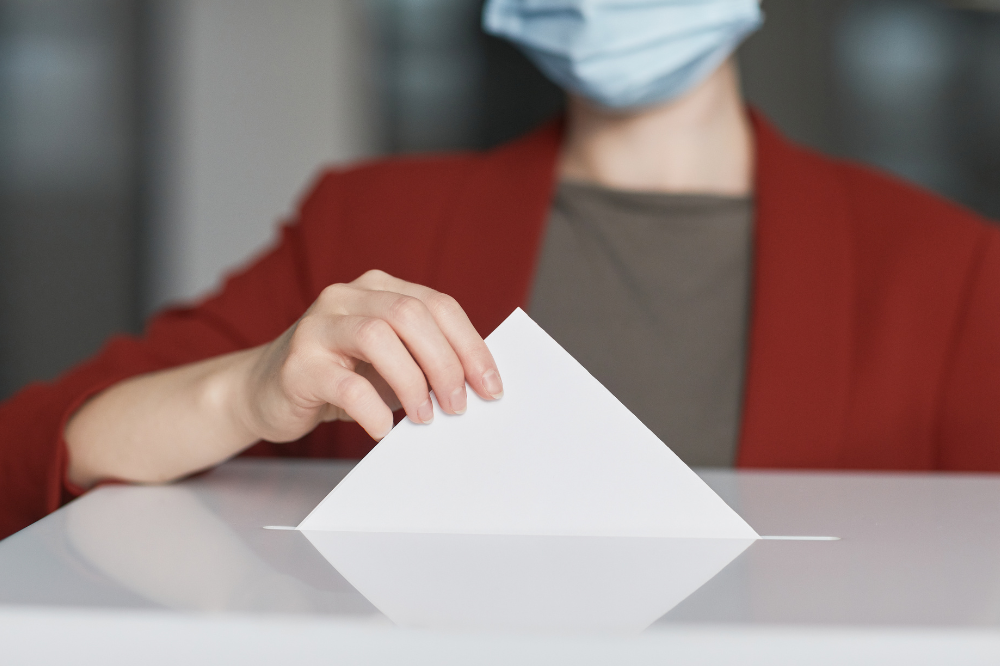 Wednesday 16th November 2022 · Mike Smith
Source: Ajuntament de Xàbia
Doris Courcelles, the councillor responsible for Resident Services in Xàbia, has attended an information session on the right for international residents to vote in the 2023 municipal elections, talks which have been organised by the Diputación de Alicante.
The sessions form part of a campaign to address the concerns of foreign residents in the province and resolve doubts and facilitate the necessary processing to exercise the right to vote. After visiting Rojales, Orihuela and Torrevieja, the campaign will visit Xàbia on Thursday 24th November, the informative briefing taking place at 10.30am in the Casa de Cultura in Plaça del Baix in the heart of the historic centre.
To attend this session, interested parties should pre-register by sending an email to info@votoresidentesalicante.com.
The councillor explained that special emphasis has been placed on ensuring that British residents living in the province know their rights after the withdrawal of the United Kingdom from the European Union – Brexit.
British residents will be able to vote if they meet the following four requirements:
that they are officially resident in Spain;
that they have lived in Spain legally and without interruption for at least three years prior to their application to be registered on the electoral roll;
that they are registered in the municipal register – the 'padrón';
that they are registered in the Electoral Census for foreign residents.
EU citizens resident in Spain should ensure that they are registered and express their willingness to vote. These procedures can be requested online via the INE website or in person at the town hall's OAC offices in Avenida del Amanecer (Portal del Clot) between December 1st and January 15th.
Non-EU citizens resident in Spain who were born in Bolivia, Cape Verde, Colombia, South Korea, Chile, Ecuador, Iceland, Paraguay, Peru, Trinidad and Tobago, and New Zealand can benefit from an international agreement to vote, providing they have been officially resident in Spain for at least five years. British and Norwegian citizens can also vote in municipal elections if they have been living in the municipality for at least three years.
British citizens legally resident in Xàbia can vote due to an agreement between Spain and UK signed in Madrid on January 21st 2019 which recognises their right to vote and stand as a candidate.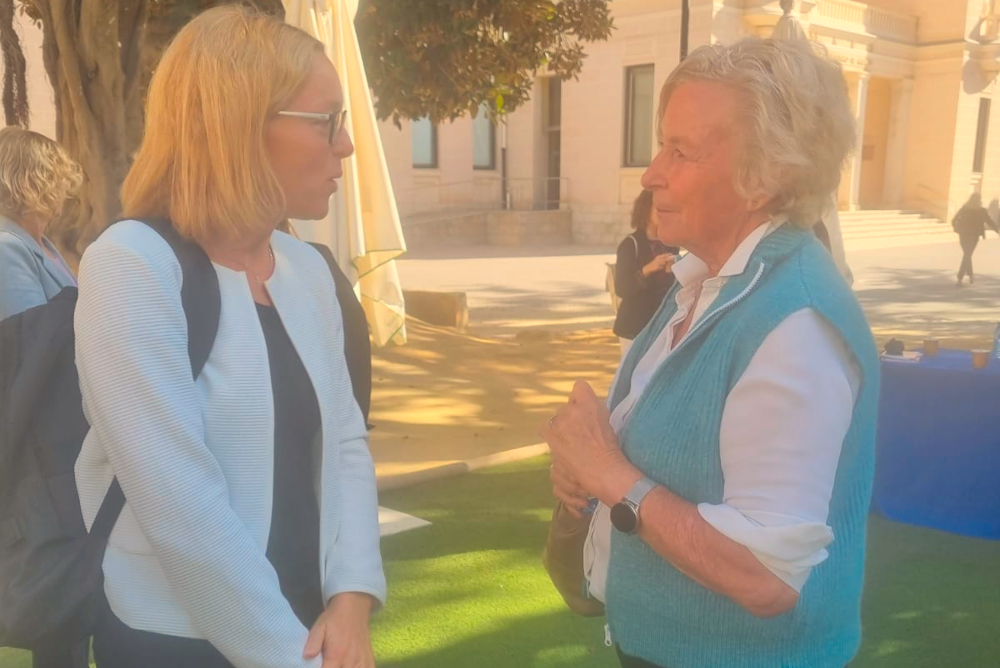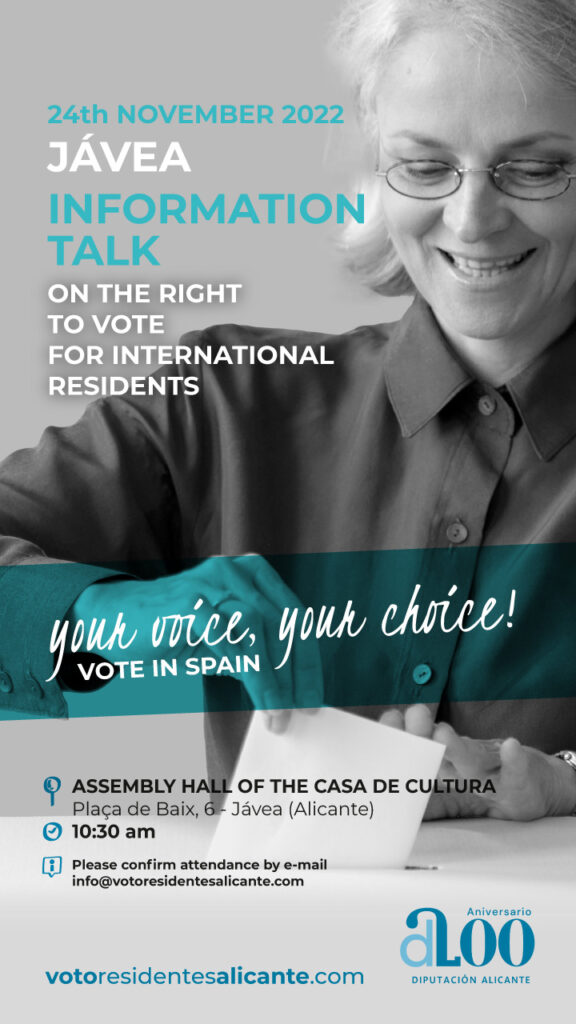 ---

---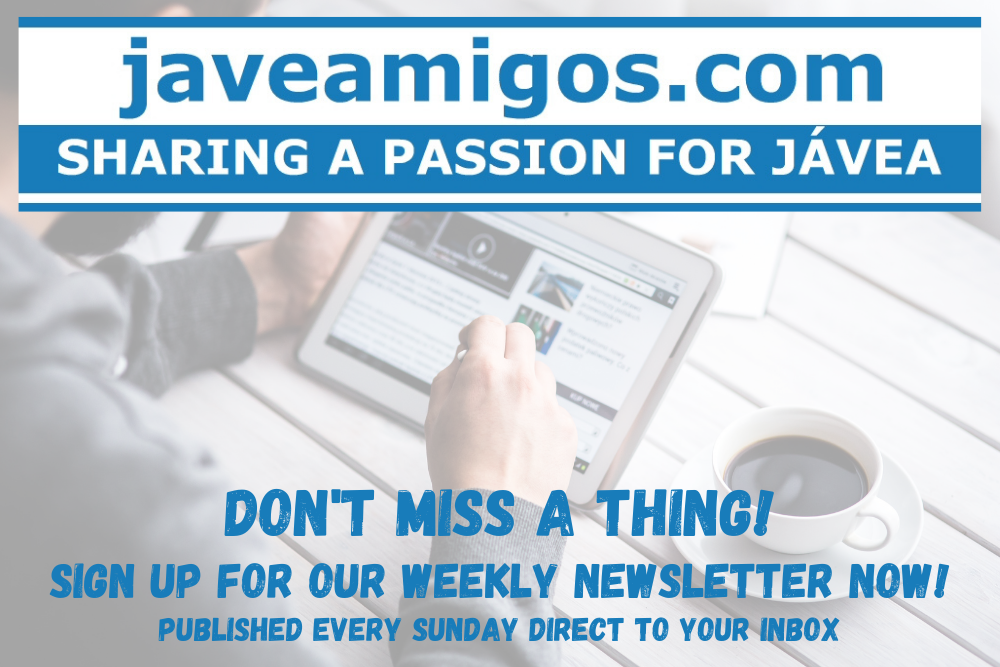 ---