BRITISH CENTENARIAN RECEIVES CONGRATULATIONS FROM MAYOR
Nona Mae Hale arrived in Spain in 1963 and has become known to her friends as the "Queen of Jávea".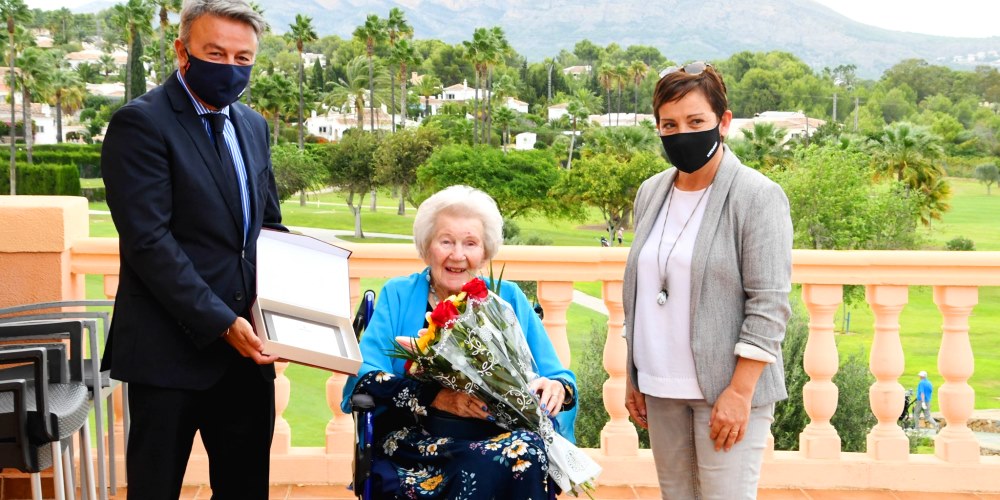 Mayor José Chulvi, accompanied by councillor Rita Berruti (Elderly Care), have expressed their congratulations to British resident Nona Mae Hale who has celebrated her 100th birthday this week.
The centenarian hosted a party surrounded by her friends and demonstrated an enviable state of mind to take care of all the details and she insisted on blowing out the candles on her birthday cake at 2.10pm, the time of her birth.
A former music teacher, Nona also received the special congratulations of her son who, in addition to providing a review of his mother's long life and humorously highlighting her hobbies, dedicated a little song to her entitled "The Queen of Jávea" which is how her closest friends know her.
Our congratulations to Nona on this special occasion!
---