Bars and restaurants will no longer be able to occupy public spaces after November 2nd
All bars and restaurants who were authorized occupation of the public thoroughfare must return to the spaces they had in February 2020.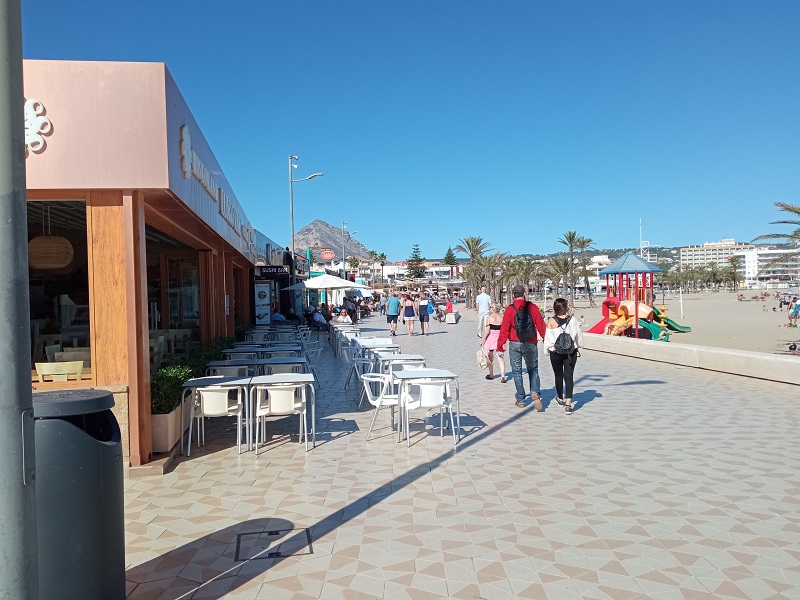 Monday 25th October 2021 – XÀBIA AL DÍA with Mike Smith
---
Xàbia Council has told owners of hospitality venues in the municipality that they will not be able to occupy public spaces with tables and chairs after Tuesday 2nd November and must return to pre-pandemic authorised occupation.
As reported in Friday's edition of Levante-EMV, the Council has sent letters to business owners in which it explained that end of restrictions for interior spaces of bars and restaurants, which were lifted on October 9th, means that the extraordinary permits issued by the local council last May/June to place tables and chairs in public spaces in order to assist with the recovery of the sector have now expired.
As a consequence, venue owners along the Arenal beach zone, for example, will have to remove their tables and chairs from the promenade which be returned to public use and return their occupation to that which they were licensed for in February 2020.
Sources have told XAD that the council has delayed the expiry of the permits until after the November "puente" weekend as a gesture of goodwill to the venue owners.
---

---