Artist David Segarra reveals his collection 'Abrazos Robados' in Xàbia
The local artist shows his latest collection in the Recoleto room in the port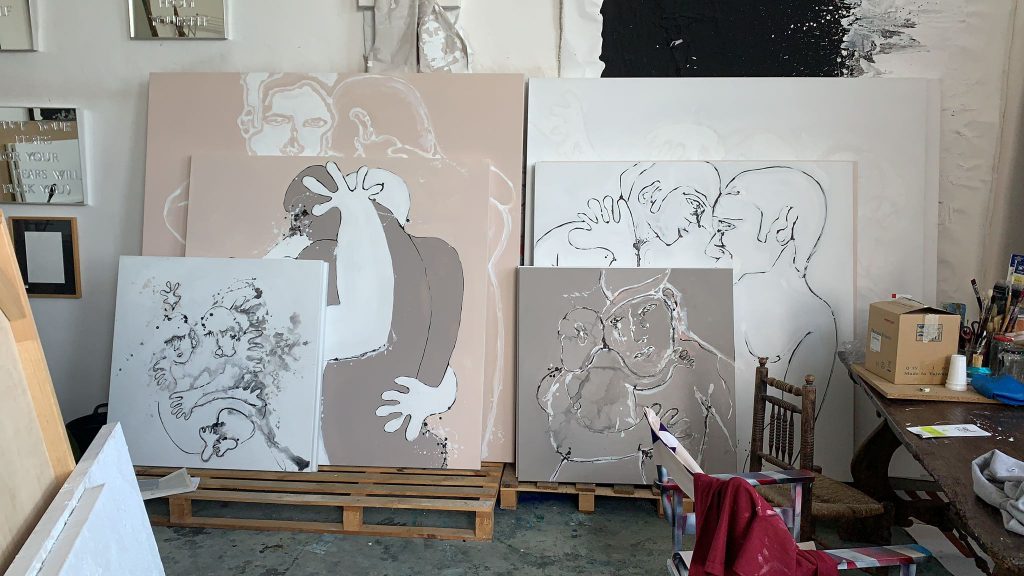 Wednesday 12th May 2021 – PRESS RELEASE with Mike Smith
---
Local artist David Segarra will be revealing his new collection at 6.00pm this Friday 14th May at the Recoleto creative space in Calle Andrés Lambert in the port zone of Xàbia.
Segarra studied Fine Arts in Altea and has been a design professional for several decades, working on projects throughout Spain. In the last ten years, he has held exhibitions throughout the country, his works displaying an innovative touch and using all kinds of materials and textures to convey his emotions.
He has also participated in different international competitions with notable success, such as Italy and the United States, and has carried out other groups exhibitions with other artists form the Marina Alta.
This time, Segarra displays his collection "Albrazos Robados / Stolen Hugs" which addresses the importance of physical contact between people, hugs that are seen as a sign of affection and help as emotional therapy.
And then, on Monday 17th May, the same room will be hosting chefs Clara Puig and Borja Susilla, recently awarded a Michelin star, who will be demonstrating their culinary art whilst David Segarra will be talking about his collection. Reservations specific to this event can be made online at the Recoleto website here.
---