Are you ready to experience a psychokiller in Xàbia?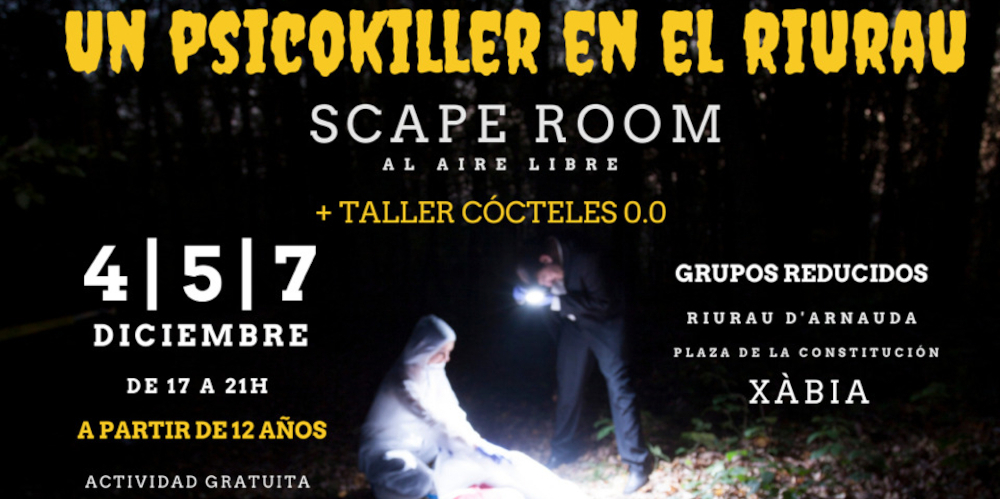 Monday 30th November 2020 | MIKE SMITH
This long holiday weekend – Friday 4th to Monday 7th December inclusive – the Department of Youth has organised a special open-air escape room-style event entitled 'Un Psicokiller en el Riurau' aimed at young people aged between 12 and 18 years of age.
The event will take place between 5.00pm and 9.00pm each day in the grounds of the Riurau d'Arnauda amongst the trees of the Parque Montaner above the Plaza de la Constitución.
There will also be a 0,0 Cocktail Workshop as part of the drugs and alcohol awareness campaign organised by the addictive behaviour prevention unit.
Whilst the event is free to attend, places are limited due to existing COVID-19 prevention measures, and those interested in participating must register in advance by Thursday 3rd December via telephone on 965 79 60 50. (PlayJove) between 5.30pm and 9.30pm Monday to Thursday.
---