Animals are blessed by parish priest as the main event of the San Antonio celebrations
Hundreds turned out on a sunny early afternoon for the annual event in the Plaza de la Constitución.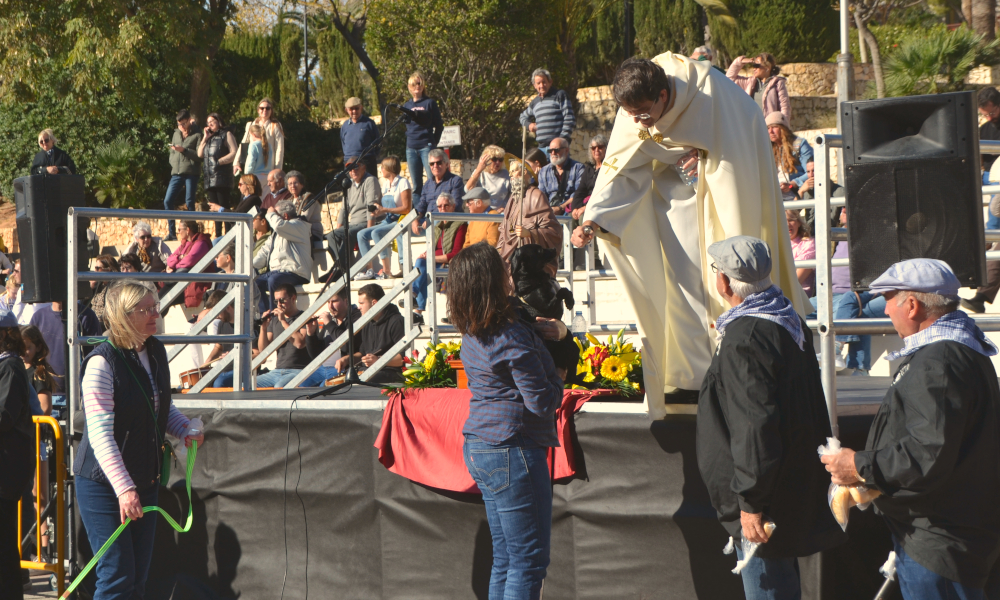 Sunday 15th January 2023
Mike Smith
Under blue skies and enjoying unseasonably warm weather, hundreds of people turned out to watch the annual blessing of the animals, especially the pets, in Plaza de la Constitución.
After the traditional procession of horse and carts between the old town and the port, the centre of attention was on the main square where the central activity of the celebrations honouring San Antonio Abad took place – the blessing of the animals.
Dogs, cats, birds, guinea pigs, hamsters, rabbits; almost every type of pet processed calmly in front of the parish priest who blessed them with a careful shake of the wrist. The pets were rewarded with a portion of blessed bread whilst their proud owners were entered into a raffle to win a small image of the saint.
On Tuesday 17th February – the feast day of San Antonio – there will be another blessing of the animals on the port promenade next to sea and in front of the headland that bears the saint's name. It will take place after the special mass to be held in honour of San Antonio at midday and a small procession with his image to the promenade.
---
---