Ángel Poveda and Joel Ferrer, third in the Altea Bay Open
Three pairs from Xàbia competed in the event in Altea.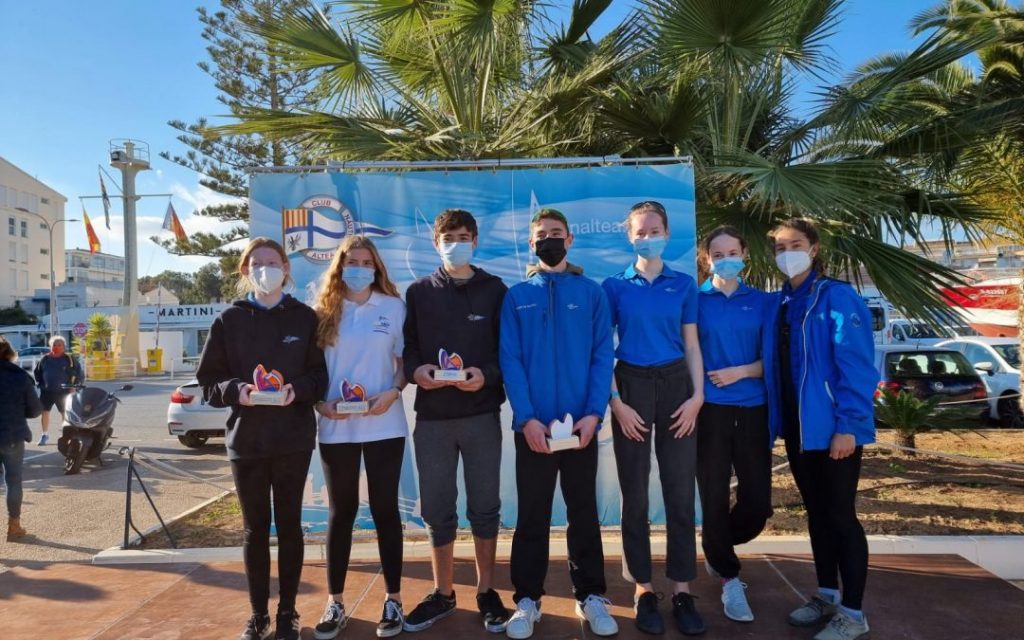 ---
Wednesday 19th January 2022 – PRESS RELEASE with Mike Smith
---
The 420 fleet of Club Náutico Jávea continues with its calendar for the season, and last weekend, three pairs went to the Open Bahía de Altea, which is a scoring event for regional ranking.
The event was attended by Ángel Poveda and Joel Ferrer, Arantxa Reig and Lucy Crosbie and Amelia & Elisabeth Baker. The best were Ángel Poveda and Joel Ferrer who were third in the overall standings, followed by the Reig-Crosbie pair; the Baker sisters were seventh.
The appointment was marked by the lack of wind in the bay of Altea, which allowed only two heats to be disputed.
The next appointment for the 420 fleet will be at Olympic Week in early February
Regional Rankings
After this test, the third in the annual calendar, the ranking at 420 is as follows:
2nd – Reig/Crosbie
4th – Poveda/Ferrer
6th – The Baker Sisters
---
For many years, you've told us how much you love what we're doing and some of you have even asked for ways to say thanks. For us, there really is nothing easier to show someone how much you appreciate their efforts than buying them a beer (or a wine; or even a coffee) – it's so simple. Click on the link below to find out more.

---