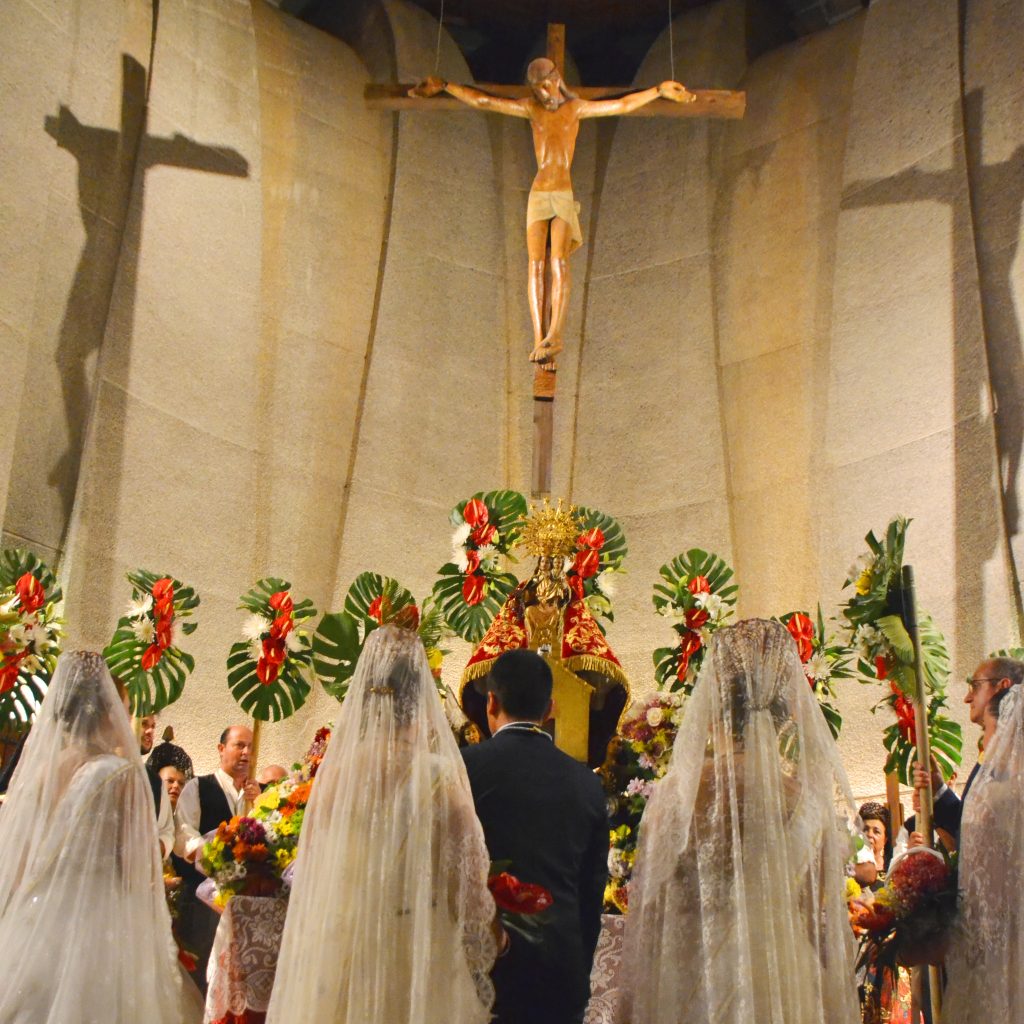 The closing of the world-famous (their words) Baret dels Bous brings a conclusion to the rather more informal half of the port fiesta. Now it gets serious. For the final three days, the religious side of the celebrations play a more important part of the fiesta. It is, after all, held in honour of Mare de Déu del Loreto. If you're in the port at lunchtime on this day, listen carefully at 1.00pm for the ringing of the bells of the Loreto church.
---
A Day for our Seniors
September 6th is the day for the senior citizens in the community. During the morning, Penya La Bufa hosts a brisca tournament for the over-50s. Brisca is a popular Spanish card game normally played by two teams with a special 40-card pack and a series of common signals which can be used to pass information between partners, such as raising the eyes for an ace of trumps or pouting the lips for the king of trumps. Look closely next time you see a game being played.
Later in the morning, the mayorales, armed with Coca María and mistela visit the senior citizen's residental home of Asilo Hospital Hermanos Cholbi and the Santa María de Betania day centre in Placeta del Convent.
The Flower Offering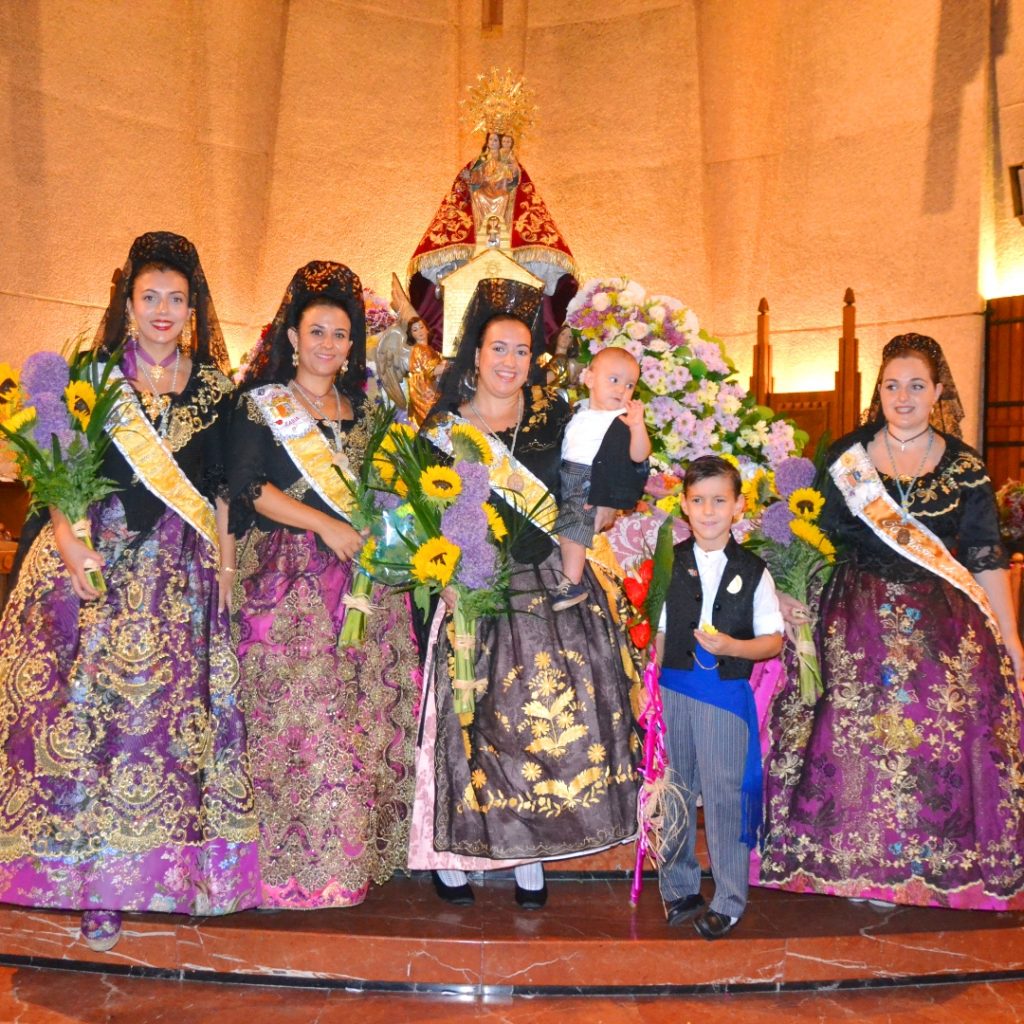 In the evening, the mayorales, the mayor and members of the council, the peñas, schools, groups and associations gather to participate in the flower offering. After parading through the streets of the port, they wait patiently outside the Loreto church to make their offering to the image of Mare de Déu del Loreto, filing into the church for photos.
Noche de Ronda – Night of the Minstrels
And finally, as the clock ticks on towards midnight, the mayoralesas prepare themselves for the arrival of the musicians who will serenade them in an act known as Noche de Ronda. The music and singing is provided by La Tuna de Xàbia, a popular local band of minstrels dressed in their familiar red-and-black outfits.
The mayoralesas, still dressed in their stunning white dresses, wait outside the front door of their homes or apartment blocks which have been colourfully decorated with plants and flowers. The entourage arrives, makes a stirring speech, there is the thunderous echo of bangers and rockets, and then the band plays a couple of tunes. Her escort may take her in his hands to dance in front of the group; sometimes a member of the band will step and take on the responsibility.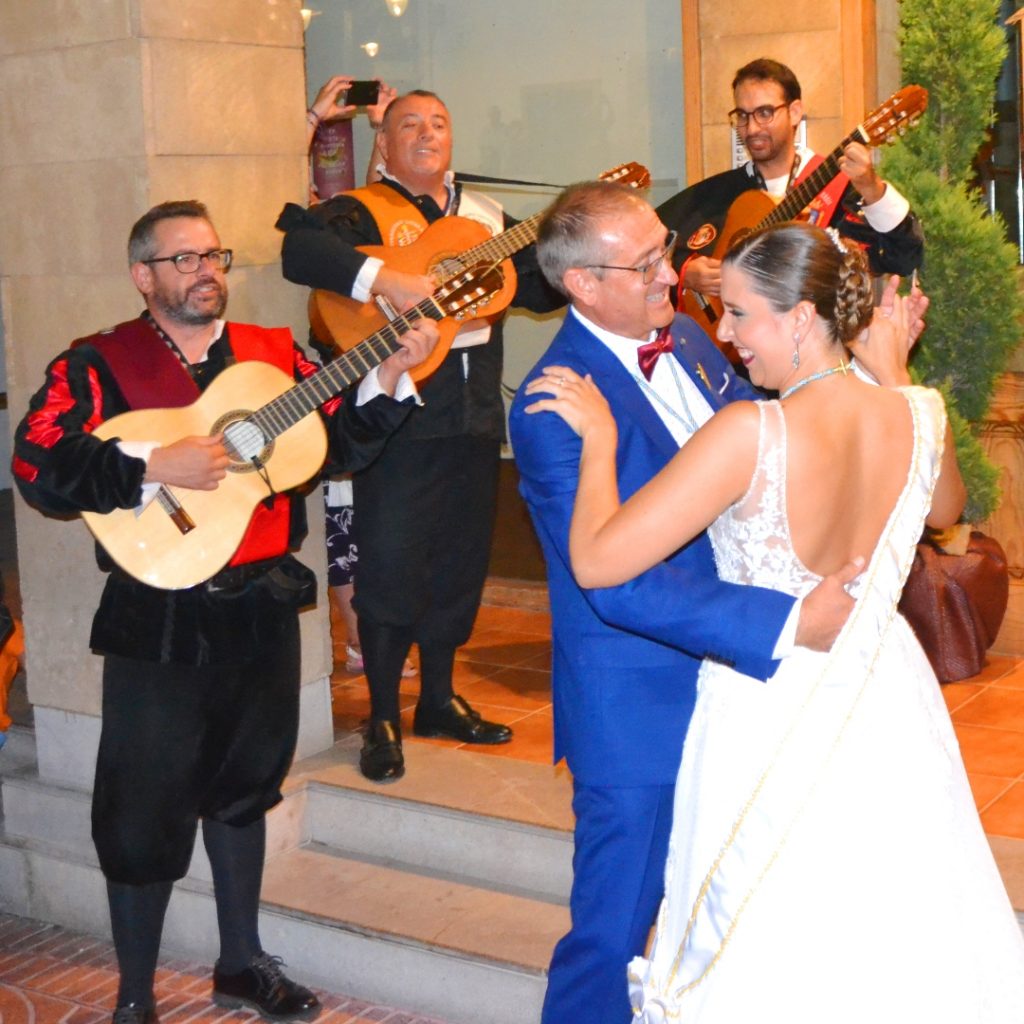 The process continues until all the mayoralesas have been visited and the whole group moves on to the headquarters of the fiesta commission in Calle Severo Ochoa where there are drinks and snacks for everyone.
---
---