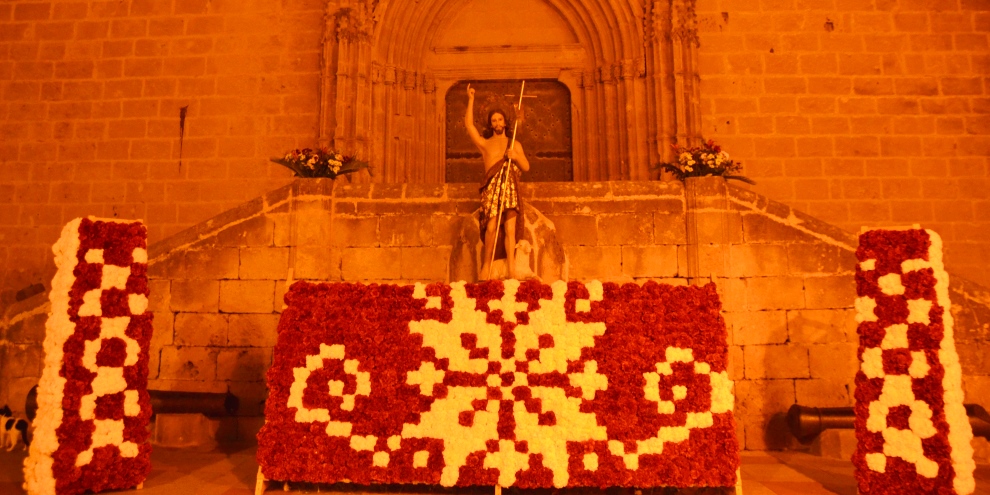 The flower offering to a saint is an important part of any fiesta in Spain. It's normally close to the end of the programme and, in the case of the Fogueres, it falls on June 22nd, two days before the final spectacular night.
Anyone can take part in the parade and the offering but it's mainly the quintàs, peñas, fiesta commissions, schools, groups and associations who gather at the bottom of the port road suitably armed with flower bouquets and displays. The parade route has recently been extended; they once used to begin at the Plaza de la Marina Alta – the post office – but now it's a much longer route.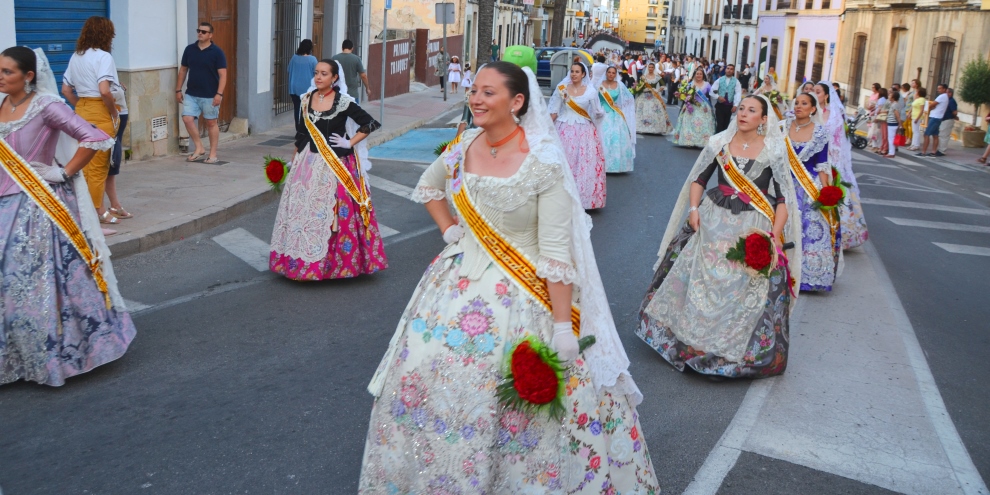 In early evening in June so it's still fairly hot for such a formal occasion. The girls fan themselves (or, if they're lucky, a friend or family member does it for them) whilst the guys pull at their stiff collars to allow some air to circulate. Most peñas have a formal dress code for the flower offering which is still much cooler than the traditional costumes worn by the quintà.
The long procession make its way around the perimeter of the historic centre, following the route of the old town walls, now long gone. At Bar Trinquet, the former location of the Portal de la Mar gatehouse, the procession works its way into the heart of the historic centre to arrive at the church.
Apart from the queens and presidents, the groups are carrying bouquets coloured either white or red which will be placed into a template by members of Peña La Patxorra to make a colourful mural underneath the image of San Juan.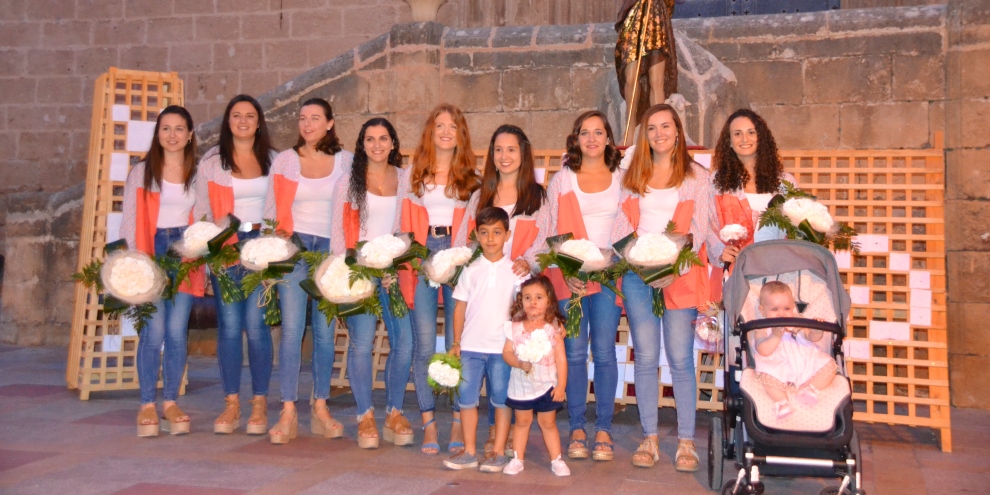 It's a long process and takes almost 90 minutes for everyone to arrive, have their photo taken by the gathered press and members of the public, and then hand over their flowers to be placed into the template.
When the queens and lady presidents arrive, they will be responsible for laying flowers at the feet of the saint's image, the juniors first, followed by the Quintà President and the Fogueres Queen. It's a formal occasion with wide smiles reacting to the instructions from the photographers. And then, bar the photos with family and friends, it's all over for another year.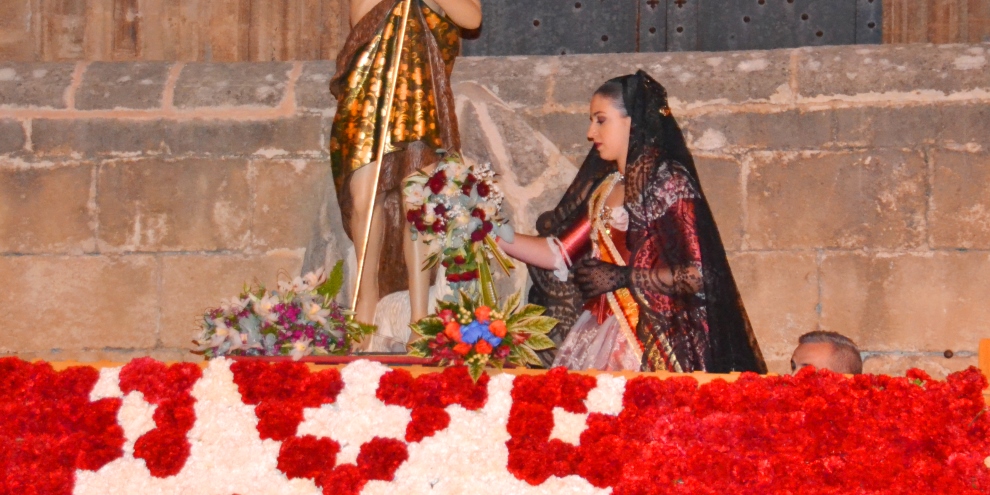 Night has fallen and the heart of the historic centre is extremely busy. We advise that prior reservations are made for dining as everyone will be heading in the same direction – to the bars and restaurants.
---
---