A NEW SEASON OF CONFERENCES ADDRESSES HOW WE THINK AND DECIDE
The workshops "Pensar en medio del ruido" will address how we think and decide as well as how to deal with the constant avalanche of information and disinformation.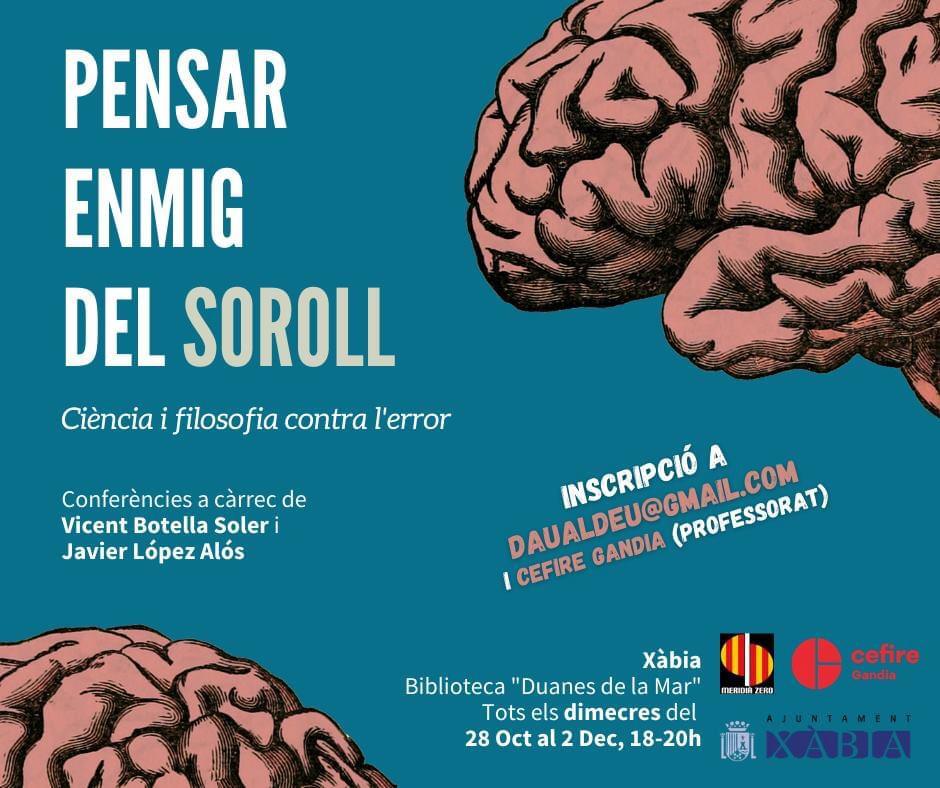 The scientific outreach association Meridi Zero, in collaboration with the Departute of Culture, has organised an interesting cycle of science and philosophy conferences entitled "Pensar en medio del ruido" – "Thinking in the Middle of Noise" – each Wednesday at 6.00pm from October 28th to December 2nd.
Directed by Vicente Botella Soler and Javier López Alós, the conferences will address from several different points of view how we think and decide and, above all, how our reasoning fails in certain situations.
The main objective is to offer tools to deal with the constant avalanche of information, rumours, half-lies, superstitions and conspiracies so present today. So the workshops will cover cognitive traps, logical fallacies, scientific methods, uses and abuses of data or statistics, our turbulent relationship with chance, probability or prophecies.
The workshops are aimed at the general public and no prior knowledge is needed. To attend, interested parties must register by sending an email to daualdeu@gmail.com. Places at the workshops which will be hosted at the Biblioteca de Duanes are limited but the series can also be followed virtually.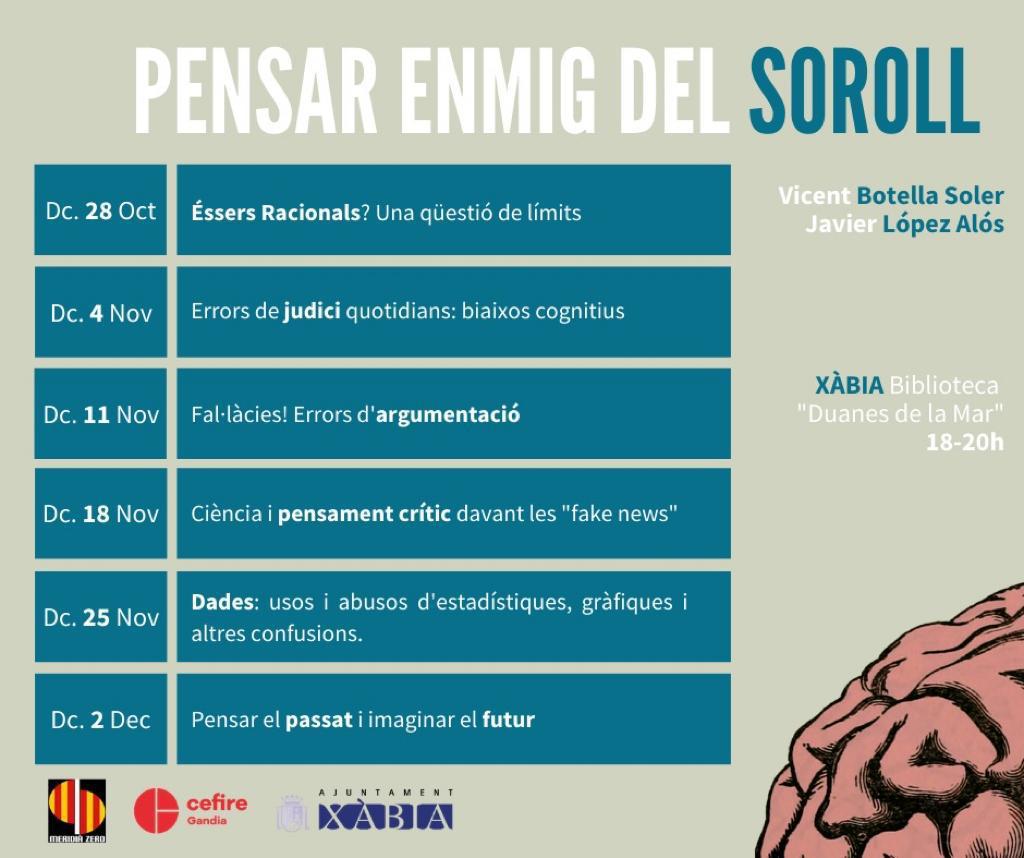 ---