Goalless draw fair reflection on competitive game
It was a match without goals but with plenty of chances for both sides.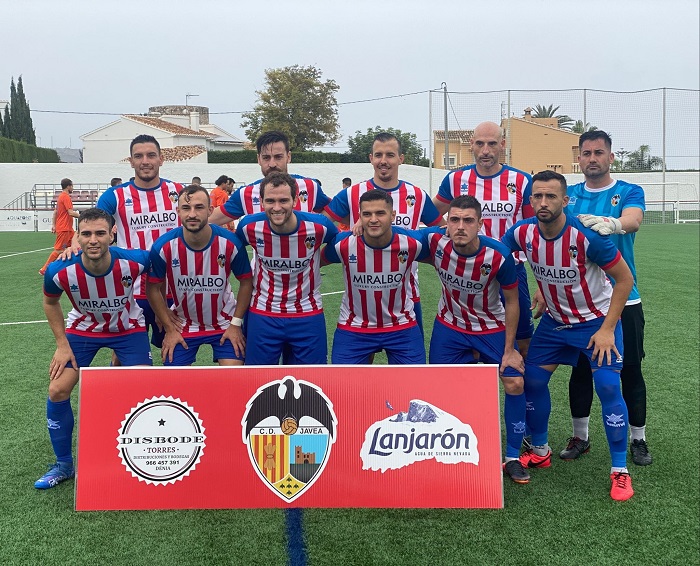 Sunday 17th October 2021 – XÀBIA AL DÍA with Mike Smith
---
CD Jávea remain joint top of Group IV of the Regional Preferente after a very competitive 0-0 home draw against L'Olleria CF, a game in which both sides had clear chances to snatch all three points. However, it was the home side who should probably be thankful for reaching full-time with a share of the spoils after being reduced to ten men when skipper Cristian Castells was shown a direct red seven minutes from time during a period in which the visitors were dominant.
Within minutes of the opening whistle, it was clear that both sides were out to win the game and it became a very competitive battle in the centre of the park, neither side holding back with crunching – but fair – tackles and the play swinging from one end to the other. For Jávea, a great cross from Paolo was met by leading scorer Quintana but he couldn't convert it into the net before Javi lined up what might have been a stunning effort from outside the area but his shot struck the referee; from the re-start, Javi passed quickly to Quintana in the box but it came to nothing. At the other end, a counter-attack from L'Olleria, a shot from Rául was well-deflected by Jávea keeper Edu before Jávea's Tomás came out worse in a clash with Javier Galdón, both colliding with themselves and the linesman. After several minutes of frantic attention, the former was eager to play on but his injury forced him out of the game early in the second half.
The second half began with controversy after Tali was clearly pushed inside the area but both the referee and his assistant waved away calls for a penalty. Once again, the game flowed back and forth between goalmouths, Quintana going close for Jávea but his effort bounced just side of the left-hand upright. However, L'Olleria grew more confident and started to dominate in midfield, forcing Jávea into a series of uncharacteristic wayward passes, before gaining the advantage when home skipper Cristian Castells hauled down a player who broke free with just Edu in the goal to beat and the referee had no option but to pull out the red card. For the final seven minutes, the home defence worked hard to keep a clean sheet but at the other end, the front line failed to find the back of the net for the first time this season.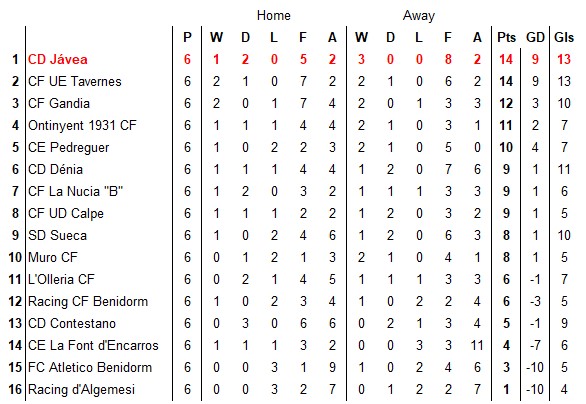 CD Jávea. Edu, Cristian, Elian (Marcos, 58′), Hector, Tomás (Caturla, 58′), Quintana, Paco (Cabo, 75′), Paolo, Javi, Corbalan (Álvaro, 75′), Tali (Juli, 75′). Subs not used: Ivars, Ferrán.
L'Olleria CF. Benavent, Domingo (Vano, 56′), Ferrer, Emilio, Rafael (Escriva, 71′), Sanjuan, Cerda, Valiente (Gonzalez, 56′), Muñoz, Ortolá (Albiñana, 56′), Molla. Subs not used: Martinez, Canet, Borreda.
Referee: José Carlos Caballero.
Assistant Referees: Cristian Gallardo and Javier Galdon.
Yellow Cards:
62′ – Molla (L'Olleria CF)
69′ – Emilio (L'Olleria CF)
77′ – Hector (CD Jávea)
Red Cards:
83′ – Cristian (CD Jávea)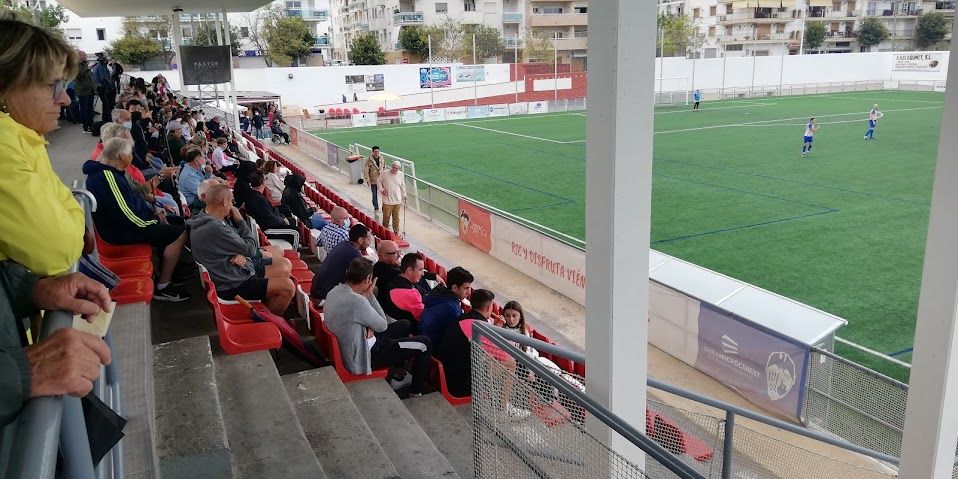 ---
Related Links
---