A dozen bags of sanitary wipes removed from Benissero beach
The volunteer organisation has concluded that a wastewater outfall must be located close to the area.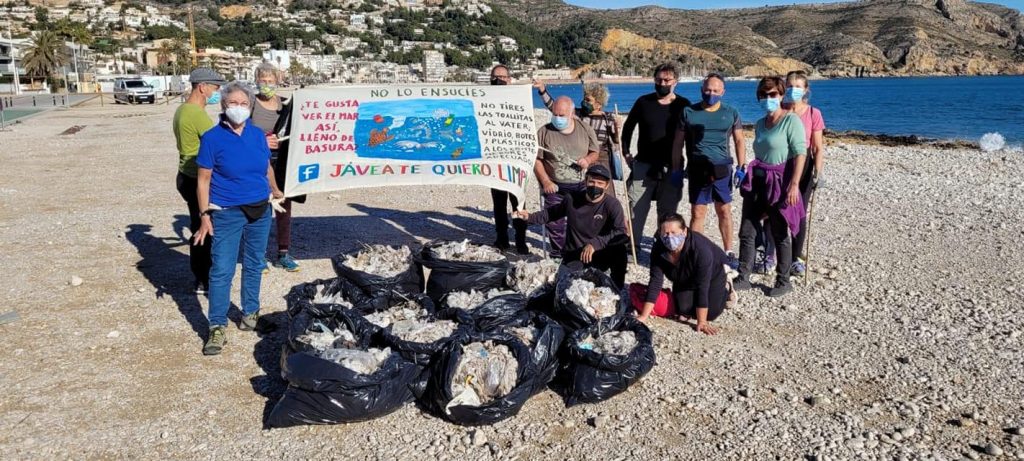 Monday 18th January 2021 | ALVARO MONTFORT (Xàbia AL DIA)
Last Friday 15th January, volunteers from 'Jávea Te Quiero Limpia' gathered together to clean a section of the coast of the municipality, specifically the Benissero beach area along the Primer Montañar, close to the La Siesta bar.
For this latest effort, the group were joined by 'The Isbjorn Collective', a non-profit organisation based in Dénia that brings together professionals from different sectors committed to environmental sustainability, climate emergency, and the protection of nature, with special attention given to the care of our seas and oceans.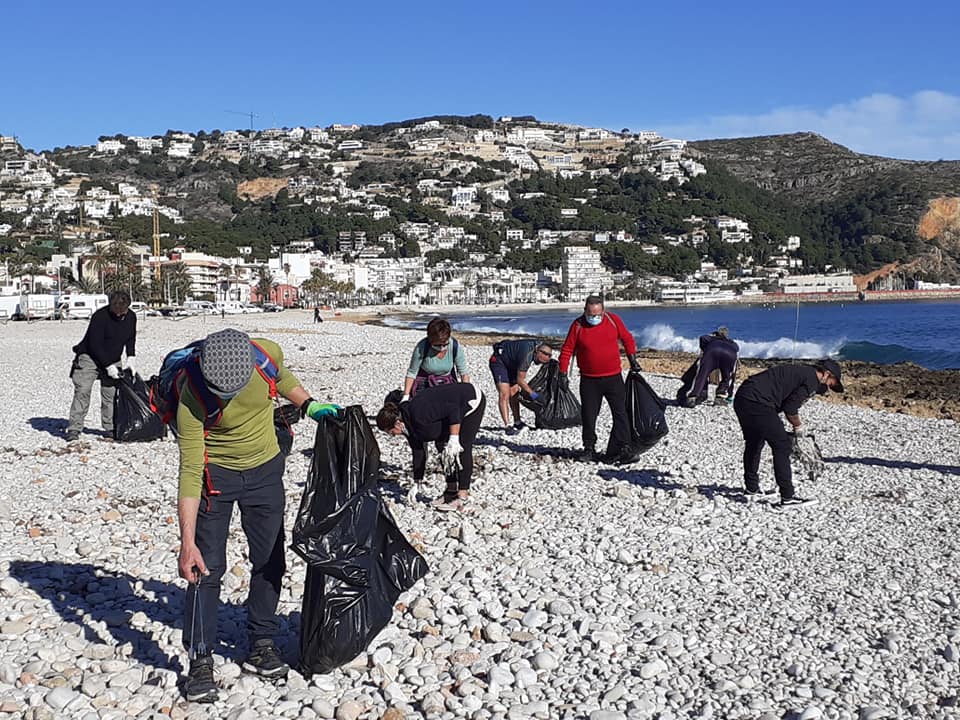 The result was a dozen black rubbish bags full of sanitary wipes that had been washed up onto the beach by the sea. After having found similar remains at the same point on other occasions, the members of the group have come to the conclusion that there must be a wastewater outfall somewhere near the area since every time there is a strong swell, the Benissero beach is covered with these wipes which have been incorrectly flushed down the toilet. During cleaning of the same area of coast last December, the bulk of the rubbish collected was sanitary wipes.
On their social media networks, the group said that "it is incomprehensible that the Council doesn't try and find a solution to this and that we are the volunteers in love with Xàbia who try to keep it clean".
This is nothing new. The political party 'Compromís per Xàbia' raised the subject in a plenary session of the Council last summer, a motion urging the local water company AMJASA, the Wastewater Treatment Plant, and the Wastewater Sanitation Entity to complete the wastewater cycle and end the discharge of treated wastewater into the sea.
Click below to read the original on Xàbia AL DIA

---