Valencia announces emergency interventions to improve health infrastructure
The president has announced that in the coming weeks a package of actions will be proposed to prepare infrastructures for the post-COVID-19 situation.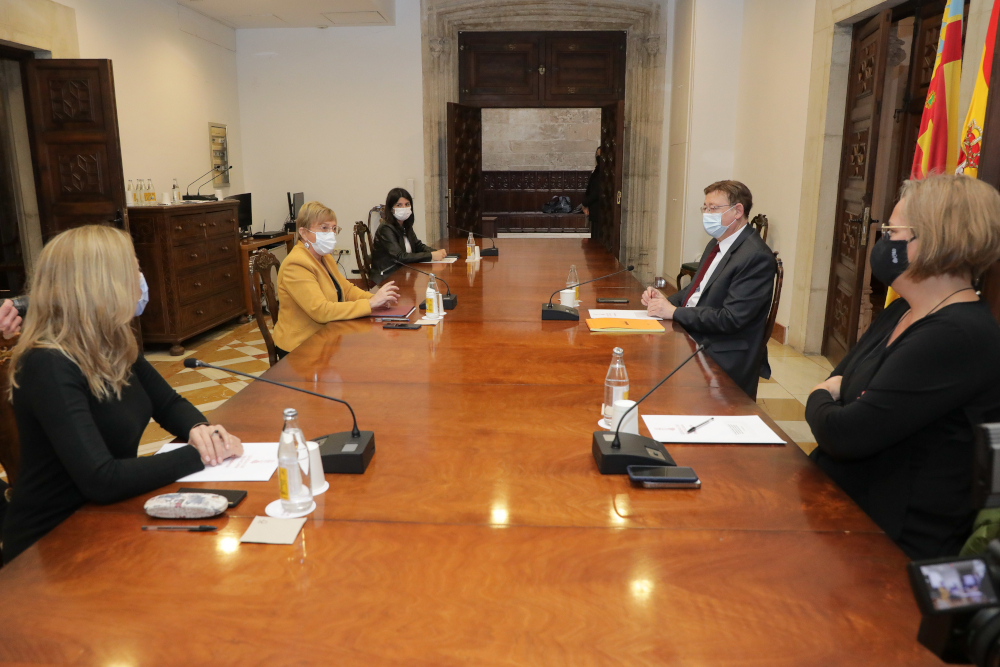 Tuesday 8th February 2021 | MIKE SMITH
Ximp Puig, president of the Generalitat Valenciana, has announced a set of emergency interventions to adapt the health facilities of the Comunidad Valenciana to the needs of the current pandemic as well as the post-COVID phase.
Puig revealed the plan after a working meeting with Ana Barceló, the regional health minister, to assess the situation of the health infrastructure in the region. The meeting was also attended by Andreu Ferrer, regional secretary of the Presidency; María José Mira, regional secretary for Economic Model and Financing and Commissioner for the coordination of supplies against COVID-19; and Concha Andrés, regional secretary for Health Efficiency and Technology.
The president stressed that the measures of this contingency plan will allow procedures to be steam-lined and deadlines of strategic actions to be accelerated, something that has already been achieved at the Hospital Clínico de Valencia.
In this sense, he said that it was necessary to "speed up" the improvement actions that had already been contemplated in the 'Comunidad Valenciana Health Infrastructure Plan' since "the pandemic has confirmed the need to strengthen the entire public health system, which is just about coping thanks to the work of its professionals".
He specifically referred to the improvements at the Hospital Clínico de Valencia which has allowed them to "advance substantially during this year" and allow them to put a new phase into operation at the hospital in early 2021.
Finally, the president has announced that a package of actions will be proposed over the next few weeks to prepare the infrastructures for the post-COVID-19 situation in order to adequately address all those medical issues that "unfortunately have not been able to be treated with total sufficiency during the pandemic".
---
Information Source
Press Release: Generalitat Valenciana
---