3,000 schoolchildren will participated in International Sports Day in Xàbia
The municipality also hosts the regional institutional commemoration organized by the Generalitat and the Fundación Trinidad Alfonso.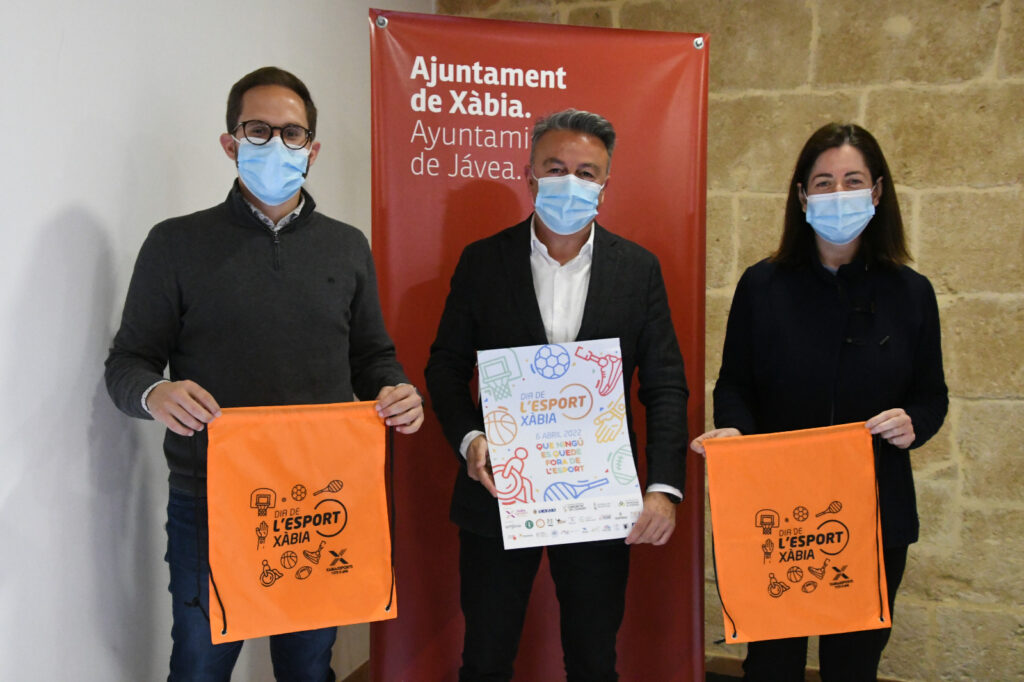 ---
Tuesday 5th April 2022 – Mike Smith
Source: press release – Ajuntament de Xàbia
---
On Wednesday 6th April, Xàbia will be marking the UN's International Day of Sport for Development and Peace, an annual date that recognizes the power of sport in promoting peace and erasing cultural barriers worldwide, highlighting the values that accompany, such as teamwork, respect for the opponent, coexistence, cooperation, inclusion and health.
Since 2016, the Fundación Trinidad Alfonso has joined with the Generalitat Valenciana to promote this special date throughout the Comunidad Valenciana as a day to promote physical activity among schoolchildren. And Xàbia once again will be joining in with the initiative by mobilizing all the education centres in the municipality.
Councillors Alberto Tur (Sports) and Montse Villaverde (Education) got together to reveal the programme for this Wednesday's event in which some 3,000 schoolchildren, local sports clubs and regional federations will take part and will include sports such as handball, triathlon, rugby, pilota, and adapted sports, which this year takes centre stage in the programme.
The day's programme will be hosted in two areas: the Arenal beach will be the centre of activities for high school students who can participate in beach handball, beach volleyball, beach padel tennis and karate, all of them "adapted" with certain difficulties so that the youngsters can experience the handicap that some people with some type of functional diversity face.
The other area with the sports area in Freginal withactivities aimed at all 4th and 6th grade students: the municipal football ground will host rugby, artistic and rhythmic gymnastics, karate and tests prepared by the Asociación Española Contra el Cáncer which will be collaborating on the day. In the municipal trinquet, there will be pilota, adapted sports on the sports court and a duathlon outside the venue.
The rest of the workshops and tests will take place in the facilities of the schools themselves, a cooperation that both municipal departments have thanked for their collaboration.
In addition, Xàbia will also be hosting the institutional part of the commemoration of the UN's International Sports Day at the regional level and mayor José Chulvi said that this gesture is a recognition of the hard work carried out by the sports clubs in the town.
Chulvi added that all activities that serve to promote sports are positive ones, but especially important are those that promote inclusive participation and social integration of people with certain difficulties, raising awareness of the important of equality. In this sense, he also recognised the path that councillor Tur has opened in the Department of Sports.
---