22 property owners will pay 78,000 euros for connection to the sewage network
The average contribution will be 3,000 euros per home.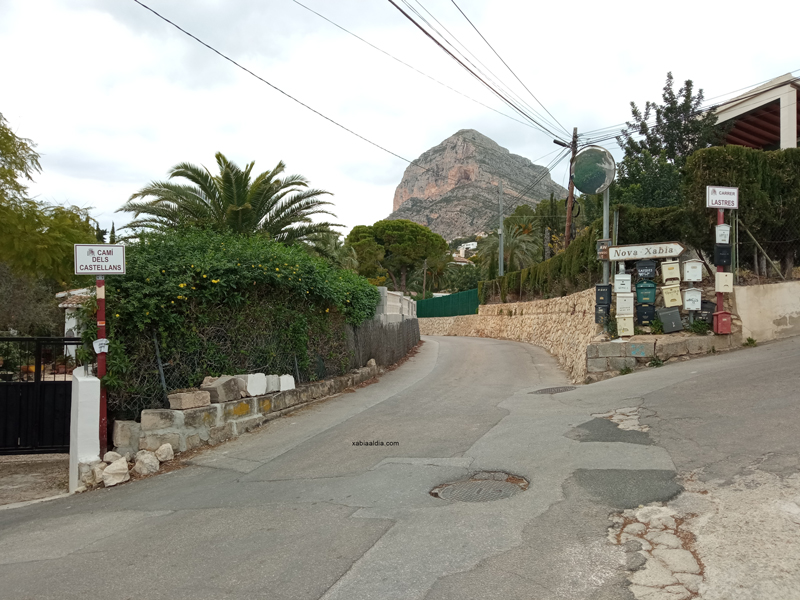 Wednesday 3rd March 2021 | CARLOS LÓPEZ (Xàbia AL DÍA)
A few days ago, Xàbia Council published a resolution in the Official Provincial Gazette in which it ordered the establishment of urbanization quotas for the construction of a sewerage network in the area surrounding Montgó Castellans, a notice that always appeared in "a provincial newspaper".
According to the information on the municipal website to which the aforementioned announcement refers, the project has a cost of about 78,000 euros, which will be fully paid for by 22 owners of plots on Calle Burgos, Calle León, and Calle Cuenca, which are located in this residential area.
Each of them must contribute based on a mathematical formula that corresponds to the urban use of the plot, and in the case of those that have not yet been developed, a collection right is generated in favour of all, payable when it is built.
For example, the amounts to be contributed by each owner include 9,535 euros for an owner who has a plot of more than 6,000 sqm; 7,000 euros charged to another that holds two plots more than 3,000 sqm. The vast majority are plots of 1,000 to 1,500 square meters which must contribute between 1,000 and 3,000 euros.
Owners will have to provide 50% of the cost of the work in advance before the start of the project "once the Sanitation Project is approved and before the start of the works." While the second installment will be settled upon the "request for receipt and settlement of the works".
In the council documentation, there are reports that details of the urbanization plot redistribution project which was approved in 2008 and the urbanization works already carried out for the new section of Calle Cuenca, which were received by Xàbia Council in May 2018.
This municipal resolution gives an account of the future operation of the sanitation network and is reflected in an official document which the PP denounced months ago. The homeowner is responsible for financing this service with the development fees.
And it marks the way for the large wastewater network projects that the local government has begun to carry out, for example, in this same area. The construction of the general conduit, to which the residents will have to connect, is already in the contracting phase.
---
Click below to read the original article in Spanish on Xàbia AL DÍA

---