15 boats participate in Club Náutico Jávea's XIX Currycane Fishing Championship
'Blaucat' claimed the individual catch prize whilst 'Safranera' won the prize for the total weight of the catch.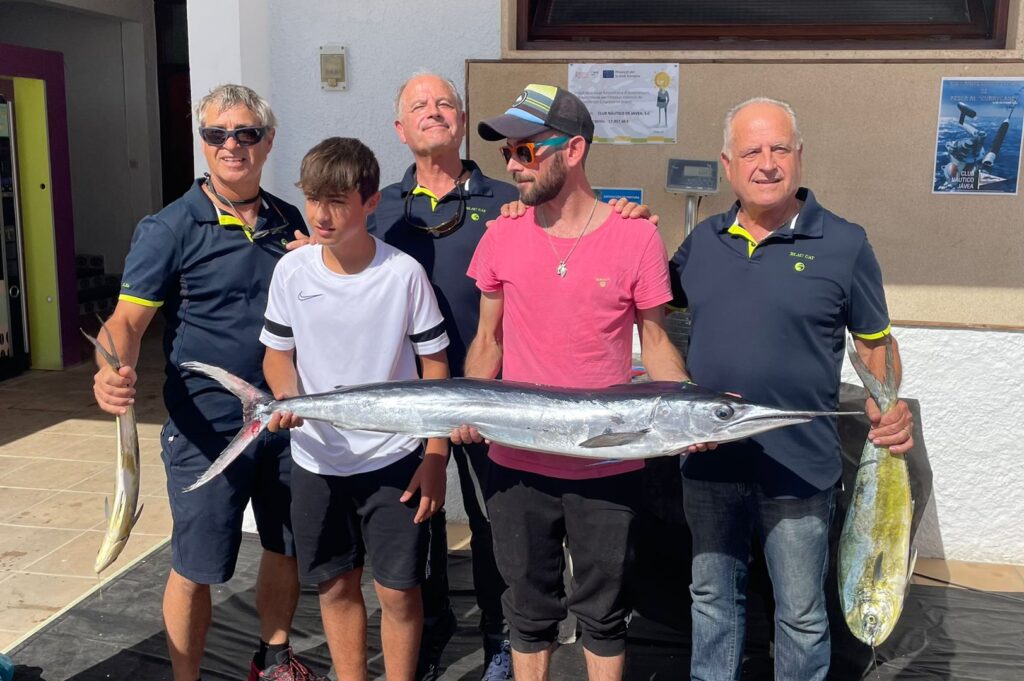 Monday 17th October 2022 – Mike Smith
Source: Club Náutico de Jávea
A total of fifteen boats participated in the XIX edition of the Local Currycane Fishing Championship held this Saturday at the Club Náutico de Jávea. The last appointment of the competition calendar of the Sport Fishing section of the club had as absolute winners José Sivera (Blaucat) in the individual weight category and Juan Vallés (Safranera) in the total weight category.
Early in the morning, the fifteen boats left the Club Náutico Jávea in the direction of different points of the coast, in order to obtain the best catches. As stated in the competition rules, these catches could only be of certain species and fishing for bluefin tuna and swordfish was totally prohibited. In addition, during the weighing of the pieces, their size was verified.
José Sivera, skipper of 'Blaucat' caught the best individual fish, weighing in at 8.2kg, with second place went to Miguel Blasco's 'Berluki' (1.75 kg) and third went to Mariano Soler's 'Bergantí' (1.50 kg).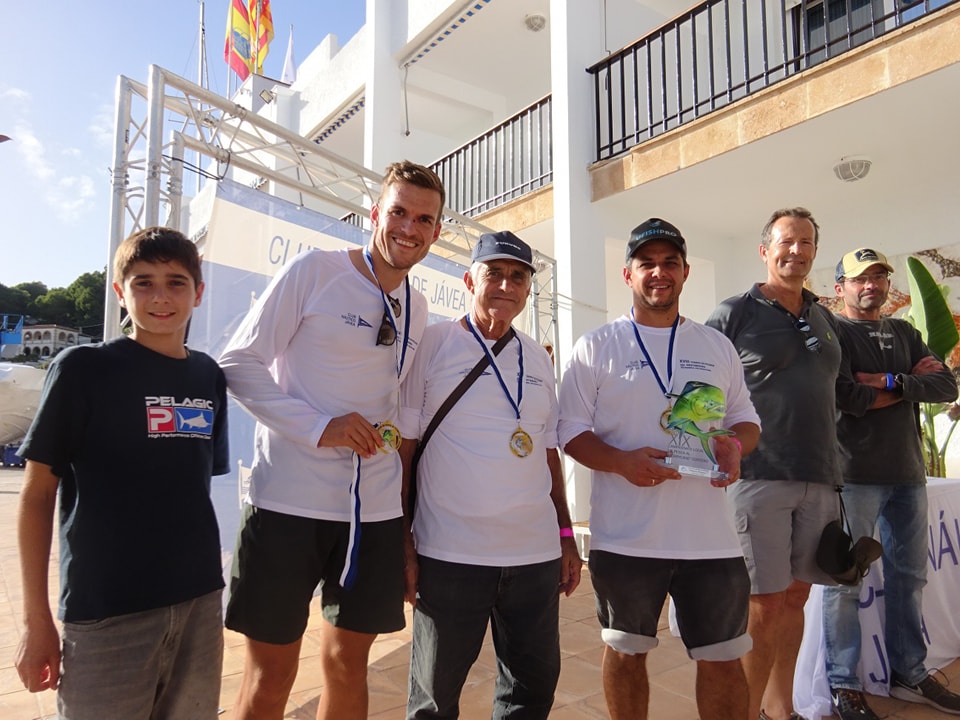 In the total weight category, the best were the crew of the 'Safranera' (Juan Vallés) with 14.70kg, second was David Caballero of 'Trotamar' (9.50kgs) and third was Francisco José Ivars ('Il.lusió') with a total of 9.30 kilograms.
At the awards ceremony, representative of the Fishing section of the Club Náutico de Jávea, José Luis Martínez, thanked the participation of all the crews and explained one of the novelties of the awards that have been applied this year; if a boat receives an award in one of the categories, it can no longer receives it in the other, which the organisers explained would give encouragement to all that everyone can win an award. A raffle was also held among all the participants for gift vouchers from the yacht club fuel station with values ​​between 40 and 100 euros.
Martínez also wanted to give recognition to six children who participated in the sporting event and who all received a medal.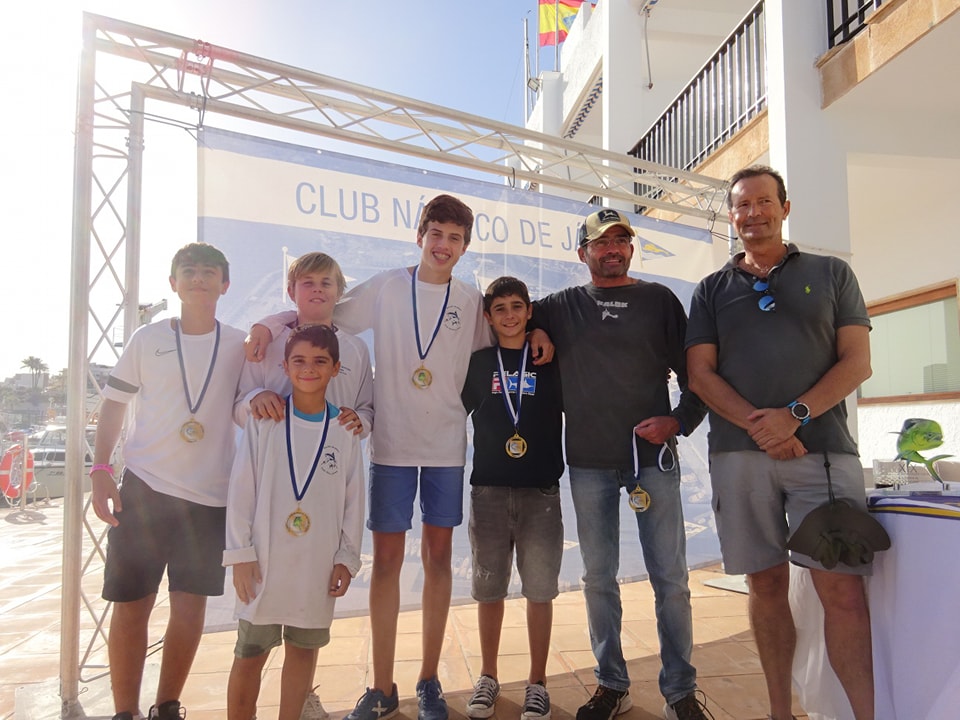 Complete Classifications
Individual Piece
Blaucat (José Sivera) 8.2 kilograms
Safranera (Juan Vallés) 1.95 kg**
Trotamurs (David Caballero) 1.80kg**
Berluki (Miguel Blasco) 1.75kg
Bergantí (Mariano Soler) 1.50kg
Il.lusió (Francisco José Ivars) 1.15kg
L'Illa (José Espasa) 1.05 kg
Montgó (Juan Sapena) 1.0 kg
Nepo (Francisco Cholvi) 1.0kg
Festa (Pascual de la Concepción) 0.95 kg
Coco (Boja Jover) 0.95kg
Chispa Dos (Antonio Roselló) 0.95kg
Clave de Luna (José Luis Martínez) 0.85kg
La Chata (Sebastian Casanova) –
Wolf (Ramón Songer) –
Total Weight
Safranera (Juan Vallés)14.70 kilograms
Trotamar (David Caballero) 9.50kg
Il.lusió (Francisco José Ivars) 9.30kg
Blaucat (José Sivera) 12.3kg
Nepo (Francisco Cholvi) 9.20kg
Berluki (Miguel Blasco) 8.0kg
Chispa Dos (Antonio Roselló) 7.65kg
l'Illa (José Espasa) 5.65 kg
Festa (Pascual de la Concepción) 4.55 kg
Clave de Luna (José Luis Martínez) 3.15kg
Montgo (Juan Sapena) 2.80 kg
Bergantí (Mariano Soler) 2.80 kg
Coco (Borja Jover) 2.60 kg
La Chata (Sebastián Casanova) –
Wolf (Ramón Songer) –
---

---